Updated at 20:00 on Sunday, 15th July
If you can't remember your individual match predictions for the knockout phase, here they are. If you have predicted all the way through, you will have a chance to amend that should you wish.
Knockout Phase Individual Match Score Predictions
And here are the predictions for the group phase for your records. It's very small, hard to read.
Group Phase Individual Match Score Predictions
The full standings are at the link below and there is a piccy of the top 40-ish a bit lower down the page
Top 40-ish in the standings…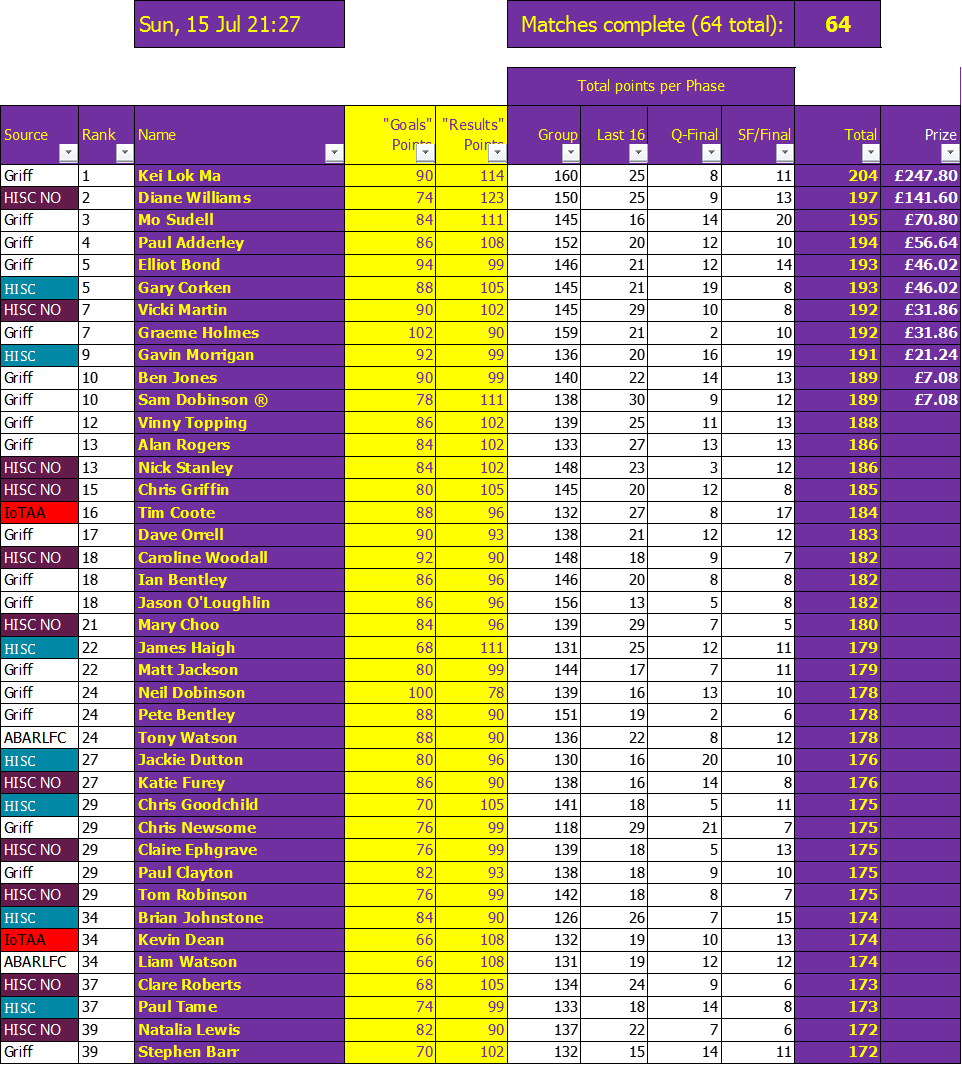 If you have an attention span like me and find that too much to read, here is a summary of all 177 entrants and their current points total:
.. and here is everybody