Updated at 22:00 on Friday, 22nd June
If you can't remember your individual match predictions for the knockout phase, here they are. It's a bit tough to read so you might have to zoom in a bit.
Group Phase Individual Match Score Predictions
The full standings are at the link below and there is a piccy of the top 40-ish a bit lower down the page
If you have an attention span like me and find that too much to read, here is a summary of all 177 entrants and their current points total:
Here are the spread of score predictions for today's matches. Are you a middle of the roader or out on a limb?
Friday, 22nd June (Saturday's fixtures to follow in the morning, wine is calling)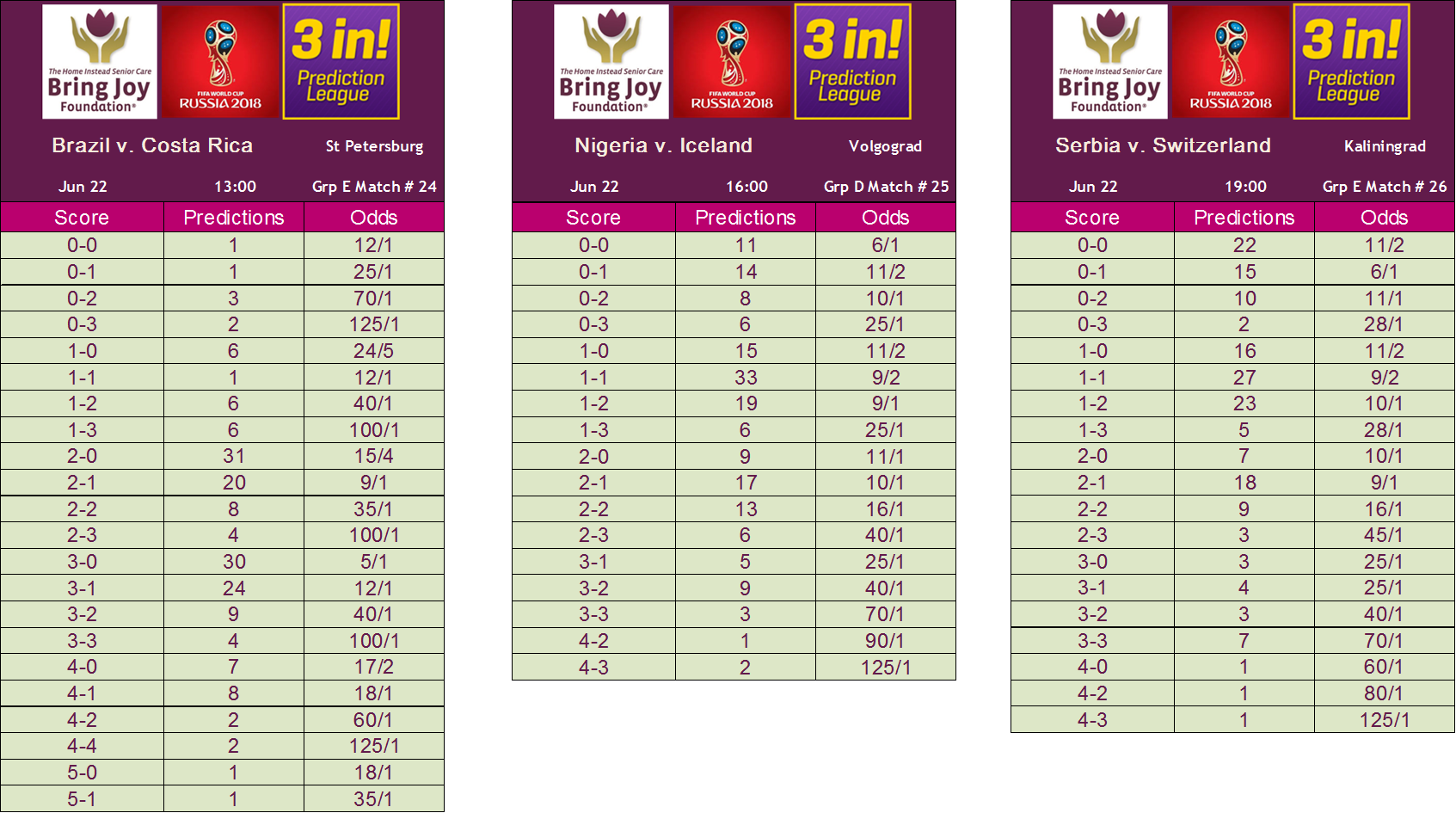 Top 40-ish in the standings…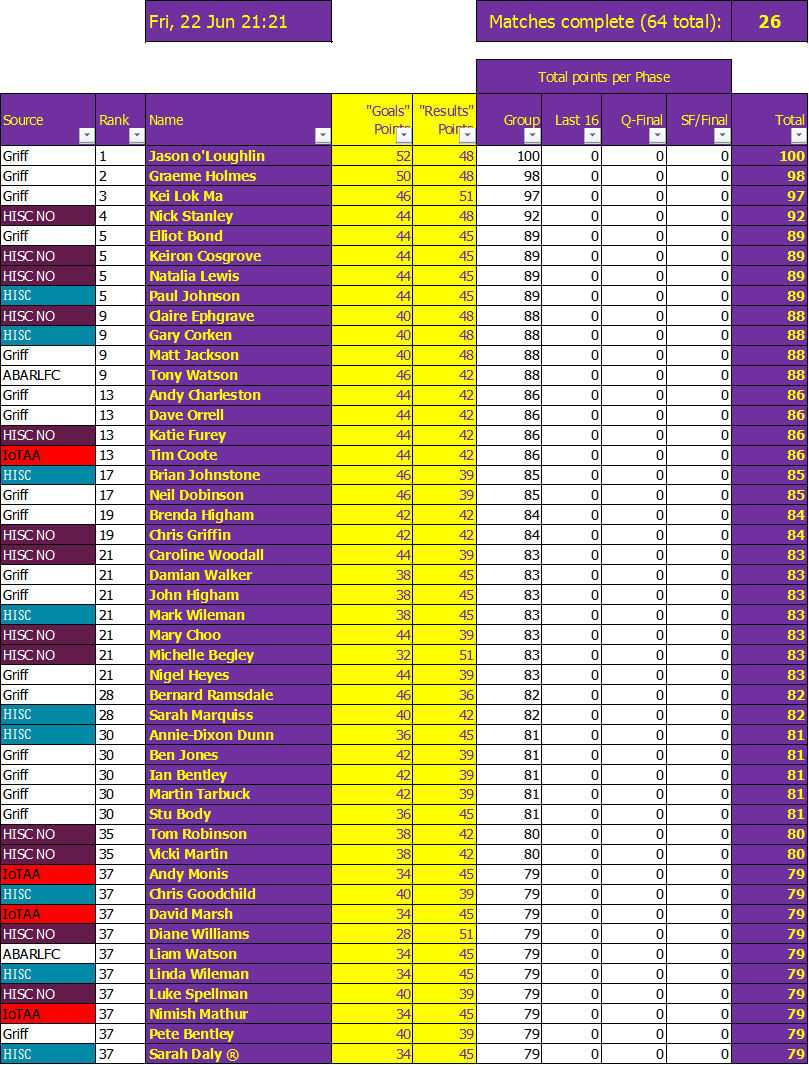 … and here is everybody