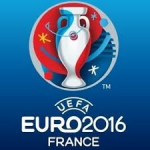 While we wait for Season 28 of the regular 3in! Prediction League in August, we have the small matter of the Euro 2016 Prediction League to keep you entertained throughout the summer months.
This competition will be slightly different to our normal Prediction League in that there will be no match odds involved. You will simply be asked to predict the actual match score rather than just a home win, away win or draw – you will score points if you correctly predict the result and the correct scores of the two teams. Check out all the rules and FAQ here.
To join in you need to formally sign-up for the competition by adding yourself to the mailing list here. This will ensure you receive all the relevant updates and secure your place in the competition – subject to receipt of payment.
The entry fee for the competition will, as usual, be £5. Of that, £4 will be added to the prize fund and £1 will go to our chosen charity for this year, Home Instead Senior Care's Bring Joy Foundation.
The more entries we receive, the bigger the prize pot will be and the more money we raise for the Foundation. So, sign up and keep up with the latest news!
Once you have signed up you can pay your entry fee via Paypal to cgriffin18@hotmail.com.
Entry forms will be available from here nearer to the start of the tournament on June 10th.
Closing date for entry is Wednesday, 8th June.

http://www.bringjoyfoundation.org/