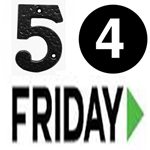 Conversations in the pub after Thursday Night Football normally revolve around somebody's poor performance. Usually, that performance assassination is a football-related one but, if we are in a particularly cruel mood, it can sometimes involve pulling apart some poor unfortunate's bedroom prowess, or similar. The fact that we have no real way of knowing at what level that prowess sits is no barrier to us making some wild assumptions and tearing someone to shreds.
Often, though, we can have more grown-up conversations than that. Not about politics or religion or Third Word debt, or any other such serious subject, you understand; this is supposed to be fun time, after all. But, we have been known to drift into a half-sensible discourse on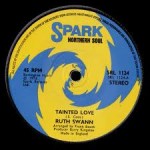 matters of entertainment, whether related to literature, TV and film, music or some other aspect of popular culture.
Last Thursday, for example, after someone mentioned Gary Barlow's recent tax-evasion, we wandered briefly on to the topic of Take That and their relative importance in the annals of pop music history. Specifically, we talked about some of the cover versions they recorded over the years. This inevitably led to a few shout-outs for the award of "best cover song ever". Suffice to say, mine where inextricably linked to the late 70s and 80s – an era in which I am stuck, musically, and from which, I can't seem to escape.
So, here's a relatively brief five favourite cover songs for you to laugh at me about – the brevity of the text is offset by the fact that I have include a link to the track for you to listen to as you while away your Friday breakfast time.
Enjoy!
Heatwave (Martha Reeves and the Vandellas/The Jam) – One of my favourite Jam albums, Setting Sons, ends with this very upbeat version of the 1963 Vandellas' hit. It's one I definitely recall prancing about and playing tennis-racquet guitar to as a spotty 14-year old in my bedroom – no cheeky, not in 1963, in 1979, when the Jam released it. It's also a good one to drive home from work to. Although, as it only lasts two and a half minutes (we're back to that bedroom prowess again) it works much better if your office happens to be very close to your home. (Listen)
Can't Get Used To Losing You (Andy Williams/The Beat) – 1963 must have been a good year for future covers as the old crooner, Andy Williams, recorded this song in the same year as Heatwave was released. A relatively easy one to sing along to, it's also a decent karaoke candidate. Not for me, of course, because a) I have a voice like a strangled cat and b) it's not a Val Doonican song. Nor is it  The Snake, by Al Wilson, my other karaoke staples. (Listen)
It Must Be Love (Labi Siffre/Madness) – My musical tastes as a late teenager were almost exclusively aligned to Northern Soul and Motown, The Jam, Squeeze, The Police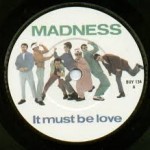 and… Madness. What? What's wrong with Madness? Aw, come on. I've never claimed to be cool! Anyway, it's almost fifteen years ago, now. Of all the Madness tracks over the years, this cover of the Labi Siffre classic (another relatively easy karaoke effort, I think) is my favourite. This, and the one about the kid buying johnnies in the chemist on his sixteenth birthday. (Listen)
David Watts (The Kinks/The Jam) – I remember rushing out to buy The Jam's All Mod Cons album the day it came out. If I recall correctly, I may even have had to leave school early that day as I was "feeling a little unwell". As I gave it its first play, I quickly spotted that only one track wasn't written by Paul Weller. It was written by some bloke called Ray Davies and I had no clue that he was a member of The Kinks (see, I told you I wasn't cool). I didn't know until a year or so later that David Watts was a cover of a Kinks track; I just thought that Weller had run out of material and this guy Davies was making up the numbers by writing a song for him. (Listen)
Tainted Love (Gloria Jones/Ruth Swann/Soft Cell) – The Gloria Jones release is always held up as the true original of Tainted Love but I have always preferred the version you can listen to below, by Ruth Swann. The 'B' side is even better, I think. Either way, I am extremely loathe to include the Soft Cell version in this list of 5 favourite covers as I absolutely hate it. However, I acknowledge that it is hailed as a classic of its time but it just brings up memories of apocryphal tales of Marc Almond, bodily fluids and stomach pumps. Go on, Google it. But not while you're eating. (Listen)
See you in A & E – Griff