My footballing hero, when I was a very young kid, was Peter Lorimer of Leeds United. It quickly became apparent that my snappy, stringy little legs would never be able to emulate the sheer power that Lorimer could and so, as I had developed a penchant for scoring goals, something that was later to cruelly desert me, I switched my allegiance to his t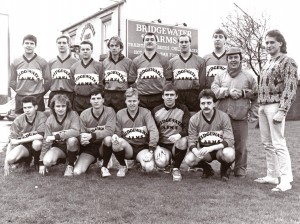 eammate, striker Alan "Sniffer" Clarke.
As I grew older, probably like most footballers, I gradually moved backwards in the team formation. In a clear case of life imitating hairline, I have gradually receded through the midfield and defensive ranks until the only position open to me in any eleven-a-side game these days is right-back; I'm not good enough for centre-back and if I played at left-back, my chronic right-footedness would see me hoofing the ball into touch every time it came anywhere near me.
It wasn't always this bad. Before the footballing gods decreed I should play at the back where I can't do any damage, I spent most of my disappointing and potless adult career playing in centre-midfield.  As part of a central midfield pairing in a traditional 4-4-2 set-up, you were either the tough-tackling, aggressive ball-winning type or the pretty boy, creative flair player, much like the fly-half is in rugby union. I fell neatly into neither category, to be fair, but as I had an aversion to getting my socks dirty, answer 'b' was a closer much fit.
There was some logic to this. I have always had a half-decent eye for a pass and I firmly believe you have a much better chance of producing one if you are standing upright with a ball at your feet rather than lying amongst a tangle of bodies having partaken in some macho, headless chicken attempt to smash the ball into smithereens with the sole intention of stopping one of their team from doing the same. It helped enormously that I was a full-paid up coward who was always prepared to leave the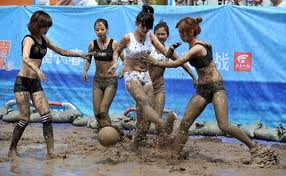 rough stuff to those who preferred the darker side of the game.  
The fact that I am even writing about tackling will have the majority of my ex-teammates laughing their (dirty) socks off at its absurdity. Still, I have never been one to let my lack of knowledge or experience deter me from pontificating on almost any topic of discussion, and so I am going to talk about the current debate about what constitutes an unfair tackle in football and the fear that they are "trying to get tackling done away with" – whoever 'they' might be.
Except, thinking about it, I am not going to say too much on the subject at all. In all honesty, I couldn't look my ex-teammates in the eye if I were to try to state the case either for, or against, the role of tackling in modern day football. My words would hold about as much credibility as if I were to wax lyrical about hairdryers, body-building or marathon sex sessions – none of which are subjects on which I have a great deal of authority to speak. So, I have restricted myself to simply listing five infamous tackles/tacklers that I either recall or have found on t'internet. For your delectation, I have provided video evidence; please don't view them if you're still eating your breakfast. As usual, I am sure you will all have your own five to compare.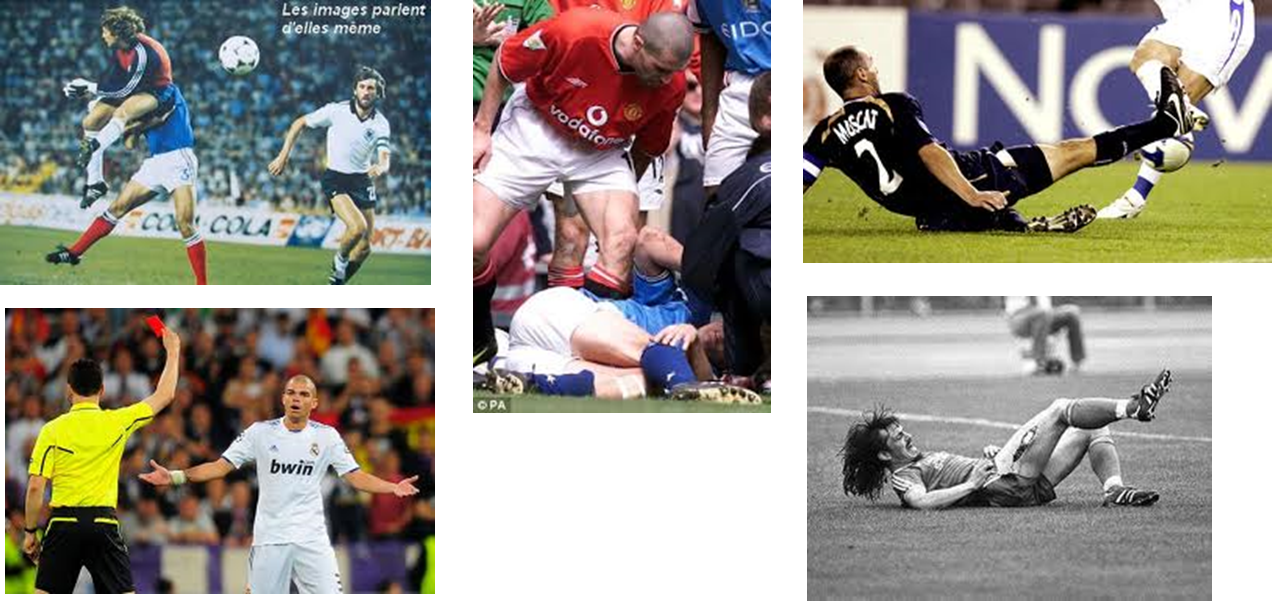 Roy Keane – the snarling Irishman was never shy when it came to diving into the odd tackle. The one that caused the most outrage, of course, was his assault on Manchester City's Alfe Inge Haaland, an offence which Keane freely admitted to being pre-meditated. A quality player, as well as a notorious hard man, I'd much rather have had him on my side than against me. 
Harald Schumacher-Patrick Battiston – In the 1982 World Cup semi-final, a 3-3 draw between West Germany and France was memorable for a beautifully crafted defence-splitting pass from Michel Platini to Battiston which ended with the French defender being absolutely cleaned out by the German goalkeeper, Schumacher. In this 1m 46 clip, all of the first three seconds consists of the actual incident with the rest padded by some French bloke moaning and gallicly shrugging about it. I thought it was hilarious. In fact, it would only have been funnier had it been a German being clattered by a French bloke.       
Pepe – Here is Real Madrid's Pepe giving Getafe captain, Francisco Casquero, a gentle little nudge in the bag as he bears down on goal. Then, aiming a kick at his prostrate arse. Then, raking his studs along his back. The more times I watch this clip, the less I understand what on earth was going through his head. Still, at least he had the decency to walk over to Casquero to apologise afterwards.
Ewald Lienan\Norbert Siegmann – Nope, I'd never heard of them either until I trogged around Youtube looking for inspiration. The link here provides some English textual background to this incident from a German Bundeslegia match in 1981, in addition to a German-commentary video of the actual foul towards the end of the page. It doesn't look too bad a foul at first glance, though I'll admit it does leave quite a nasty scratch on the lad's thigh – a ten inch scratch, to be exact.            
Kevin Muscat – there are many players in recent – and not so recent – times who have been labelled as 'hard men'. It's a label that is thrown around as liberally as the word 'great' is used to describe the top performers in the clean sock brigade; players like Messi, Hoddle, Zidane… and, of course, Jordi Gomez. Most of these so-called hard-men didn't really deserve the tag at all but one, Kevin Muscat, probably did. He was a lunatic. Check out the third foul in the attached clip and see if you agree.
See you on the ice – Griff     
PS – here's a bonus clip that all Wigan fans – and maybe Everton fans – will remember fondly. Big Duncan Ferguson floors Latics' Paul Scharner with a punch to the stomach and, in the aftermath, Jimmy Bullard gives a RADA masterclass in acting bewildered. He looks like he doesn't know whether to laugh or run away. It's vintage Jimmy.