Surely being a football manager is a piece of cake? Isn't it? Pick 11 players, dress them in the same kit, tell them to pass to someone dressed in the same kit and then kick the ball into the onion bag at the other end of the pitch. Then, when it's all over, talk in rambling clichés in response to some nonsensical questions from some bloke from Sky Sports.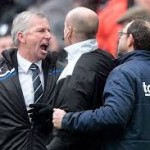 It must be an easy job because every message board, every pub tap room, every stadium seat is full of them. Because everybody can do the football manager's job, indeed many think they can do it better than those who are paid a small fortune to do it professionally.  Fortunately, – well, I think it's fortunate, maybe it isn't – those who own and run our football clubs are a little more measured, tolerant and patient with those they have recruited to shape their teams and their dreams.
Or maybe not. This week, the patience of both Wigan Athletic fans and the club's management spectacularly ran out with short-term manager, Owen Coyle. To the unwashed masses in the stands, Coyle is a clueless tosser, bereft (my word, not theirs – they don't use words like that!) of any tactical acumen and possessing the match day dress sense of someone who  is one orange cone short of a training ground routine.  On top of that, he is ex-Bolton Wanderers; the straw that broke the Coyle's back, so to speak.
The club's owner, Dave Whelan, was a little more circumspect. Apparently, the straw that broke his back was watching his team fall 3-0 down at home in his first game back in murky Wigan after a month or so in the sun of Barbados. "I don't like the team's performance, I don't like your performance, I don't like your team selections, the fans don't like you, you're not Roberto Martinez, your shit stinks and you can't piss straight."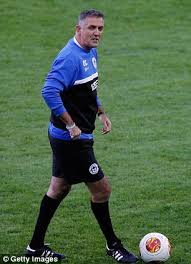 "Would you like me to resign, Mr Chairman?"
"Yes please son, and take that bloody table tennis table with you. And for God's sake, pull those flamin' socks up! Why can't you wear some smart trousers and a pair of nice brown brogues like the last bloke used to?"
So, actually, it's a tough – certainly precarious – job being a football manager.  Some are better at it, and more popular, than others.  Knowing full well that no-one, but no-one, will agree with this list, I will offer to you this weekend my five favourite managers.  Why will no-one agree? Because, as an example,  Liverpool fans will expect to see five Liverpool managers, whilst Manchester United fans will say that there should be a list of just one that starts and ends with Sir Alex Ferguson.
Fans of every club will have their own list of favourites, biased towards past managers from their own club and excluding anyone who may have said, done or hinted at anything vaguely derogatory about their team, no matter how good that manager's actual career record may have been.  Because that is what football is all about. There's no place for neutrality, rationality or balance. Shout loud enough and you can even convince a stubborn old tyrant like Dave Whelan that you're right and get a manager sacked. Sorry, I mean convince him to resign. 
And, to be fair, I am no different.  Therefore, in what is a first for this blog, I am already declaring in advance that next week's 54F will cover my least favourite managers. In the meantime, here are my five good 'uns.
Alex Ferguson – is it possible to physically hear hackles rising, because I'm sure I can, right now? However, you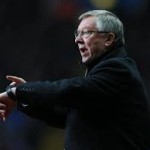 simply cannot argue with the man's presence or record. I admit I would probably find it much harder to write this if I were a Liverpool or Manchester City fan. Still, his ability to win titles, control celebrity superstar players, referees and the FA, as well as dictate the amount of injury time that is played in any given game of football and look you directly in the eye and blatantly lie to you, is unrivalled.  You might all hate to admit it, in fact I expect all one-eyed Liverpool fans to totally refute it, but there will probably be no-one better. Ever.
Gordon Strachan – Strachan is certainly not one of the most accomplished of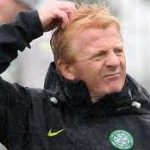 managers; far from it, in fact. However, I like my managers to have a genuine sense of humour and Strachan certainly has that.  On the way out of the training ground once, a reporter once asked him for a quick word and Strachan uttered the word "velocity" without breaking stride.  He was asked whether losing games was pressure and replied by saying that deciding whether to eat the yoghurt in his fridge that had reached its use-buy date was real pressure.  He also famously stood up to the bullying of the afore-mentioned Sir Alex Ferguson and so he deserves credit for that.
Sven Goran-Eriksson – If we agree that club management is easy then international management must be an absolute doddle.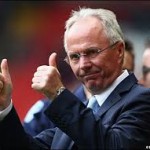 You get given all the best players and all you have to do is play half a dozen or so games per season. OK, you have to win the Euros or the World Cup every two years or face the sack but, until you are sacked, the job's a walk in the park. Bobby Robson and Glen Hoddle were two of my favourite international managers but Sven has to get the vote for managing to fill all that spare time between matches by shagging anything that moved.
Paul Jewell – my last (top) two picks ably demonstrate the biased nature of the parochial football fan. Whilst Paul Jewell would not e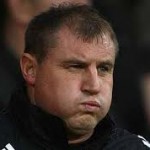 ven warrant a footnote in the global history of football management, he will forever be a Wigan Athletic legend for delivering Premier League football and taking us to our first major cup final in 2006. As with Strachan, "The Jeweller" also possessed a keen sense of humour, although with that ridiculously thick Scouse accent, it wasn't always easy to tell. Jewell was a Wigan player at the old Springfield Park ground and came back to manage in the late 90s in the newly-built JJB Stadium. Asked if he had noticed any significant changes since his earlier time at the club, he remarked that "there are a couple of hundred houses on the pitch that weren't there before, for a start!"
Roberto Martinez – It will come as no major surprise to those who know and discuss matters of football with me that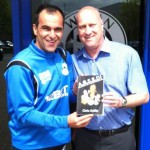 "Bob" is my favourite manager. As a manager he tries to get his teams to play football exactly the way I like to see football played. As a player, he was very much like me too; not the best tackler, not that fast, capable of the odd flash of something decent but, ultimately, not as good as he needed to be at the level he was playing. Yet, against all financial and technical odds, and displaying the highest level of tactical stubbornness known to man, he kept Wigan in the Premier League for four long seasons. At the end of his tenure he won the FA Cup, the greatest day in the club's history. Forty-eight hours before that final, he delayed a meeting with the giant Spanish sports newspaper, Marca, to spend fifteen minutes with me signing half a dozen copies of my book for charity and posing for photographs with me and my tome. Best manager ever? Oh, I think so.
Next week, we will tackle the worst managers. Or, as Sven would have said: "First half good, second half not so good"
See you on the ice – Griff