Last week I spent some time in our Sheffield office again. I was based in a room with the Facilities Team, in an area well away from where all the real work happens.  Unless a grown-up needs some Sellotape or a paper clip, they don't often venture into the self-contained little world of Facilities and, as such, the natives take advantage of this freedom by listening to music as they while away the working day.  However, there is no Radio 1 or Capital FM blasting out inanely.  If they are not listening to Classic FM, then it will be playlists from the iTunes library of the main Facilities guy who has a relatively, yet perhaps surprisingly, high-brow collection of classical music therein.
One piece of music being aired, in particular, gave rise to a discussion about music that makes the hairs on the back of your neck stand on end. The work in question is the first item in my "5 Hairy Pieces" for this week, followed by four others gleaned, in the main, from my dim and distant brass band past. For your delectation, I have included a Youtube link to each piece.     
Intermezzo from Cavalleria Rusticana – Written as a competition submission at very short notice by Pietro Mascgani in 1890,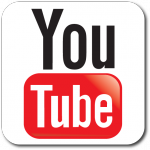 it won first prize in the contest, earned Mascgani forty curtain calls at its premiere and was apparently being whistled on the streets of Rome the following morning.  The similarities with Eurovision's Making Your Mind Up by Bucks Fizz are startling. Most people will know the tune from its appearance on the soundtrack to Raging Bull and The Godfather Part III. Not me though, having still never seen either of those films.  I first came across it as a young aspiring euphonium player in the Wigan Schools Brass band and it has made the hairs on the back of my neck stand up every time I have heard it since. It is simply beautiful.
Nimrod from The Enigma Variations –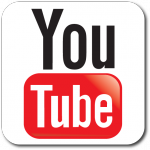 Edward Elgar is right up there with Glen Tilbrook and Paul Weller in the pantheon of great British composers.  The Enigma Variations were a suite of fourteen movements portraying friends and acquaintances of Elgar. The inspiration behind Nimrod, the 9th variation, was a close friend of Elgar who encouraged him to keep on writing when he was feeling very depressed. They must have been a right pair of miserable bastards because it isn't the most uplifting of melodies. However, if you fail to be moved by it, then you officially have no soul.    
Pines of Rome –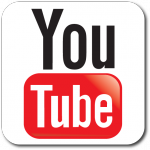 Playing in a brass band from the ages of about fourteen through twenty-two brought me into contact with a whole raft of classical music and arrangements to which, as a simple Wigan lad, I would otherwise have been oblivious.  Some of it was turgid, some of it was completely non-descript but, occasionally, you would come across something magnificent, an absolute gem. The Pines of Rome by Respighi falls squarely into the latter category. In four movements, each one  depicts pine trees in different areas of the city. Sounds stupid, does it not? However, the last movement, the Appian Way, attempts to portray the steady yet thundering approach of a Roman legion in the newly risen-sun, and achieves the image perfectly. Try it out. Just shut your eyes and you are there. It's like you're on the set of that new Spartacus series on Sky Atlantic – without the effing and jeffing, the tits or the shagging, of course.
Knight Templar – whilst we are on the subject of brass bands, everybody will be familiar with the sight and sounds of a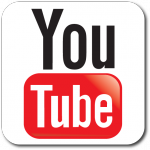 traditional marching brass band, be it on Remembrance Sunday or as part of a summer church parade or walking day. These bands  are usually crap and uninspiring, particularly the Trinity Girls Band that regularly murders the simple to play "Slaidburn" as it leaves Ashton cenotaph every 11th November on its way to the church – sorry, that was a bit of a private brass band snobbery and indulgence, there. To see and hear the real deal you need to go to the Whit Friday marching contests held in Saddleworth and Tameside each May. The world's top brass bands – and some pretty crap ones – spend the evening travelling around as many of the fourteen or so East Lancashire villages as they can participating in informal contests, with each band playing a traditional march on which they are judged. I could talk forever about Whit Friday and never really do it justice.  You really do have to be there, as the old cliché says. The clip I have chosen is Knight Templar by the Black Dyke Mills Band from Queensbury, near Bradford. If you don't get it, then you just don't get it. But for me, even through the beer and the pissing down East Lancashire rain, the sound of "Dyke" playing a rousing tune like Knight Templar will always send a shiver down my spine.         
Nessun Dorma – As hinted at earlier, many people's initial exposure to classical music comes through the medium of TV and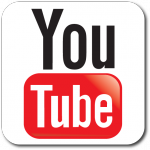 Film. The aria from the final act of Turandot by Puccinni is one such example. Nessun Dorma, or None Shall Sleep, probably first came to the attention of the majority of the philistine population of Britain when it was used as the theme tune to the BBC's coverage of the 1990 FIFA World Cup.  To be fair, it was a stroke of genius by whoever came up with the idea, as it captured the country's imagination almost as much as that blubbering mard-arse, Paul Gascoigne did. It did, however, spawn the dubious concept of the Thirty Quid Band, or the Three Tenors, (see what I did there?) which subjected us to a decade or more of Carreras, Domingo and Pavarotti. Still, when done properly, Nessun Dorma is a bona fide neck-hair standing-up moment, without a shadow of a doubt.   
I have loads more of these, but I shall keep them in reserve for a rainy 5-4-Friday.
Enjoy the weekend.
Griff