"No-one's bigger than the club". "The club will still be here well after he's gone". "Players come and go, but the fans will be here forever".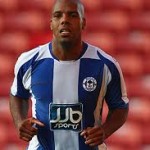 All of the above well-worn phrases are undoubtedly true. Yet whenever a player leaves a football club, especially one who was popular, many fans take an age to get over it. When he comes to visit with his new team he is generally assured of a hostile reception, even if it is often quite good-natured. Banter, I think they call it.
Some players leave for better things, to hopefully enhance their careers. Others, as they grow older – and depending what level of club you support – will leave to drop down a level or two in the hope of prolonging their career for as long as possible.
What is true is that some make a move that works out well for them whereas for others, the grass isn't always greener. Here at Wigan Athletic, we are no different to any other club in that we will gladly take pride when a player we liked goes off and enhances his reputation elsewhere. On the flip side, however, we will mercilessly barrack and ridicule the player whose career goes down the pan after he leaves the club.
In the first of a two-part 5-4-Friday to be concluded next week, I take a look at those who decided to leave the DW stadium but then didn't exactly cover themselves in glory.
Pascal Chimbonda – In the last game of what should, of course, have been Wigan's one and only season in the Premier League, the Latics helped to bring down the curtain down on Arsenal's famous old Highbury stadium. Allegedly, before he had even showered and changed at the end of that match, Chimbonda handed in a transfer request, believing himself to be far too cool for Wigan. He joined Spurs, and then, after brief highs of appearing in the 2006 French world cup squad and becoming a star of the French version of Spitting Image, he endured a rapid descent into English footballing oblivion, briefly passing through Blackburn, QPR and Doncaster before winding up playing for non-league Market Drayton.
Nathan Ellington – I suspect that very few players have been feted at any club the way Nathan 'The Duke' Ellington was loved at Wigan in the couple of seasons in the run up to promotion to the Premier League. He would score out of nothing, a totally maverick and unpredictable talent. In the summer of 2005, he decided he would be better off signing for West Brom rather than trying his lot with Wigan in their inaugural Premier League campaign. He may have been paid a lot but he certainly didn't play a lot. He never, ever recovered that dazzling form, in a series of downwardly mobile moves, the last of which, to Southport in October 2013, saw his contract ripped up after just two months.    
Roy Carroll – It would be churlish to suggest that Carroll didn't go on to bigger and better things after he left Wigan.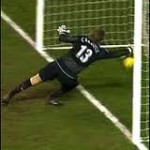 After all, he did sign for Manchester United and played in many high profile games, the most memorable of which was probably the game when he clawed out the ball from the back of the net against Spurs for the Pedro Mendes "goal that never was". He went on to sign for West Ham where he suffered a whole host of personal problems, mainly gambling and alcohol-related. He could have stayed in Wigan and done that; the Wetherspoon's at the top of King Street is awash with blokes like that.
 Wilson Palacios – Steve Bruce's Wigan team in around 2008-2009 had the potential to be one of the best ever, with the likes of Maynor Figeuroa, Antonio Valencia (more of him next week) and Palacios in it. Sadly, given Wigan's historical need for, and record of, nurturing and selling on talent it was inevitable that the better members of that squad would be moved on. Palacios went to Tottenham for £12 million and was destined for big things. However, after a promising start, his form slumped. This was probably not unlinked to the tragic kidnap and subsequent murder of his brother back in his native Honduras around the same time. He is currently languishing at Stoke (doesn't everybody?) but how we could do with Palacios in his pomp back at the DW? We've just got Figueroa back on loan, so who knows?
Marlon King – Another Steve Bruce signing, King was not quite as successful or effective as some of his contemporaries in that Wigan team. In fact, if his goal scoring record was as prolific as his criminal record he'd have been a world beater. 'Beater' is an unfortunate choice of phrase, as it was his conviction on a sexual assault charge that led to Dave Whelan to cancelling his playing contract. In addition to the sexual assaults, his rap sheet includes theft from a person and from a car, criminal damage, and attempting to obtain property by deception; fraudulent use of vehicle licence document, driving without insurance, speeding, drink driving. He should have stuck to crime. He was much better at that than he ever was at football.
Next week, the success stories.
See you on the light side – Griff