I may have mentioned this once or twice recently, but my 9-year old son – Alex – is currently obsessed with the Marvel franchise.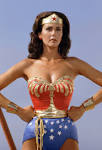 No, not the people who make powdered milk, rather the media company responsible for the creation of countless magazines, cartoons and movies filled to the brim with super heroes and super villains.
I am constantly being asked to name my favourite Marvel characters, but I rarely get beyond Spiderman. It's not like Spiderman is the only one I know but, if I'm honest, it's hard to generate the enthusiasm to even consider any others. I once betrayed one of my teenage fantasies by blurting out Wonder Woman but this was met with a withering look of disdain as Wonder Woman is a DC Comics creation, not Marvel. Stupid me, eh? Who knew?
It has always been a very minor source of disappointment and a huge source of surprise that Alex doesn't share my love of football and Wigan Athletic. Then again, why would a 9-year old worship Gomez, Watson, Boyce and Rosler where there is an alternative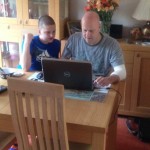 Fantastic Four to follow? And, I guess, there's still plenty of time to nurture a love of football, certainly by the time he is seventeen and can drive me to the match.
One pastime Alex does seem to have picked up from me is a fondness for blogging and social media. At school, they encourage the kids to engage in discussions on the school's message boards. Alex has taken to this like a duck to water. He says he doesn't start many threads himself, he prefers to voice his opinion on topics raised by someone else. Can't think where he gets that from at all!
Anyway, this week, I have turned the tables on Alex, somewhat. We have decided to combine his new-found blogging interest with his love of all things Marvel. So, for the first time in eighteen months of 5-4-Friday, we have a guest contributor. Here we go with Alex's Top 5 Marvel Characters…