This 5-4-Friday is very brief, due to numerous commitments this week, but has been inspired by the media-naïve antics of Iain Moody and Malkay Mackay, both ex of Cardiff City football club. Their media woes sparked a bit of a post-TNF shout–out about sporting people who have fallen foul of the media thanks to an injudicious text, phone call, or ill-advised quote.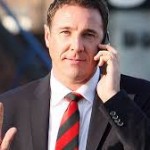 Mackay and Moody – Let's start with these two, shall we. Who hasn't send an email or text on a work email or phone that they probably should not have sent? And, although you know it's wrong, you know nothing will ever come of it because no-one will ever bother to check them. Unless, that is, you are trying to screw a few million quid's worth of compensation out of an employer who will try every trick in the book to find a way not to pay.
Glenn Hoddle – I will not hear a bad word said about Sir Glenn Hoddle, one of the finest footballers this country has ever produced. As a diplomat and politician, however, he is not quite as savvy as he is with a ball at his feet. You can argue until the cows come home whether his comments about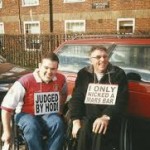 disabled people were sufficiently offensive to have him sacked as the England manager. But, he knew that the media was out to get him at the time, and so he might well have expected the comments to drop him right in it. Daft get!
David Rice and Naomi Broady – Heard of them? They were the pair of British youth tennis players who were suspended by the Lawn Tennis Association and had their funding cut after broadcasting Facebook statuses and uploading pictures of themselves both drunk and eating junk food. The lad was seen slumped surrounded by pizza boxes and in a picture with the caption: "Me, drunk for a change". Clever kids, eh?
Ron Atkinson – If I were ever to work in TV or radio, I reckon I'd be absolutely petrified that I was still 'hot' when I was supposedly off air. Ron Atkinson is probably so arrogant and ignorant that he didn't care if he was heard or not when he was recorded saying that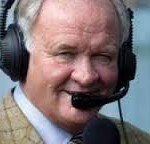 Marcel Desailly was a 'lazy n*****".  He really should have cared. There was clearly someone at ITV who cared to such an extent that they leaked it and got him fired. It's quite difficult to deny a dodgy quote when it has been recorded for posterity.
Keys and Gray – If ever a pair of blokes should have been careful with their comments in the workplace it is the erstwhile presenters of Sky's football coverage, Richard Keys and Andy Gray. What a pair of lecherous old twats those two were. Still, there but for the grace of God, and all that! Fellow broadcaster, Danny Kelly, wondered what the hell they were thinking, suggesting that there comes a time in a bloke's life – ie, that time that Keys and Gray had reached – when he becomes completely invisible to girls under the age of about 25. Probably true. Pair of old pervs!
See you on the ice – Griff