Where would we be without the great British Boozer? Well, we had better start thinking about it soon because the traditional British pub is vanishing quicker than a 1970's TV personality acquaintance of Jimmy Savile. Last week, the Thursday Night Football lads abandoned our usual post-match haunt, the franchised Little Fifteen's bar on Wallgate in Wigan, in favour of the recently re-opened Raven Hotel next door.  The refurbishment has been fairly well faithful to the original décor and layout and so Wigan town centre has a decent, proper pub once more. It brought to mind some memorable boozers from my past… 
Sacred Heart Catholic Club, Hindley Green –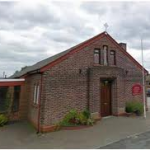 tactfully ignoring the watering holes of my teenage years, to spare the blushes of any landlord still alive who may have served me when I was well under the legal drinking age, my first regular boozer was not a pub at all. Sacred Heart Catholic Club in Hindley Green (behind the church, pictured) was probably my first regular drinking establishment. This is where I learned to play snooker, darts and 5s and 3s and to drink properly. And by properly, I mean in huge quantities. It was a good, cheap place to end up on a Friday night, in particular, as there was never any pressure to drain your glasses by the standard drinking up time. The only down side of the club was that any "getting up to no good" was likely to be witnessed by your dad who was of the generation  that made up the majority of the club's patronage. We were once told by one old bloke that we spent too much time in there and drank far too much in general.  As we protested, he asked us to work out on average how many pints we drank each week. At the age of twenty-two, we calculated that in a normal week we drank around sixty-five to seventy pints each. Neither big, nor clever. But quite impressive, we thought at the time.  
Pemps, Wigan – there will be people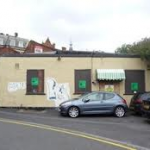 reading this who will tell you far more informed stories than I can of Pemps, the unique night-club at the bottom end of King Street West in Wigan. I rarely got past Barbara, the owner-cum-bouncer, and even if I did I was usually too clattered to remember any tales that were worth telling. I do remember being given a Kojak lolly on entry to the club, only drinking beer out of cans and there being a bizarre, indoor beer-garden, thanks mainly to a very flimsy roof. It was without doubt the scruffiest and roughest club in Wigan yet, for all that, it was the best by some distance. Sadly, it has now gone the way of many other great boozers of the time and will no doubt soon be flattened to make way for additional car parking at Wigan Wallgate station.
King's Head, Ardwick – once I started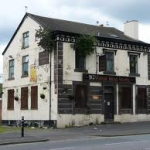 to work for a living at Great Universal Stores in Ardwick, Manchester I was quickly introduced to the art of lunch-time and Friday after-work drinking. There were a number of pubs within reasonable walking distance of the office but the King's Head was easily the best of the bunch. We introduced the clientele of the King's to the faintly sick 90'S phenomenon of the Dead Pool, a sweepstake in which you were allocated one of a list of celebrities who were expected to pop their clogs soon. Ernie, the landlord, was a great advocate of this game and would scour the tabloids for news of any impending celebrity death. One time, Ernie drew Brian Clough out of the bag and was very excited and confident of winning because he was convinced that Cloughie was already dangerously close to drinking himself to death at the time. He maintained for years afterwards that he sent him two bottles of Scotch in the post to help him on his way, but I'm not sure I ever really believed that. The King's too, is now boarded up.  
Railway Hotel, Liverpool – when I moved to work in Liverpool, the nearest pub to the office was the Railway on Tithebarn Street. Naturally, it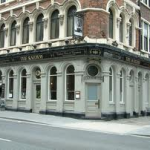 became the place for our lunch-time and post-work drinking. This was the shipping industry in Liverpool in the nineties and lunch-time drinking was widespread. Shamefully, by modern day standards, three pints in the lunch hour was our norm and we sometimes stretched that to four depending on who was there. We kidded ourselves that we were still productive when we returned to the office in the afternoon. We would start our Friday evenings there too, then wander around the other pubs in the area – Rigby's, The Golf Bar, Anderson's, Sam's Bar – before returning to the Railway for the inevitable lock-in. Faced with the prospect of a drunken sprint to Lime Street station for the last train home or a ridiculously expensive taxi, on more than one occasion I actually slept on the benches in the Railway.  It is still going strong today, though I steer well clear of it at lunch-times these days.
O'Brady's, Marseille – for five years in the in the mid to late 2000s, I worked in Marseille. An Englishman abroad needs a place where he will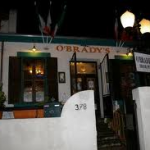 be able to avail himself of familiar beers and live televised British sport.  In many foreign climes, paradoxically, these types of places tend to be Irish bars. In Marseille, in the main gastro district of the Vieux Port, the two choices were O'Malleys and The Shamrock. However, by far my favourite, and what was to become my local for five years, was O'Brady's on Avenue de Mazargues. It was a thirty minute stroll each way from my apartment but the Kilkenny and Guinness was well worth the walk. I'm not so sure it was worth the €6,50 per pint price tag mind you, but beggars can't be choosers and the eclectic mix of French, Irish and Scouse bar staff made for good company. The walk home usually involved stopping outside the Stade Velodrome for a Kebab and chips which was eaten on the hoof, taking care to avoid the ubiquitous Provencal dog-shit. Happy days, happy days indeed.
Griff – have a good weekend