Regular readers will know that I am a bit of a snob when it comes to travelling with work. Not to the extent that I insist on turning left when I board a plane rather going left and sitting in cattle class, or anything like that. I just like things to be totally hassle free, starting with having a very orderly arrival at the airport.
For that reason, I never book a bog-standard taxi to take me to the airport for fear of a) being talked to death by someone who knows rag all about everything but thinks he's a leading expert on all earthly subjects, b) being forced to sit in some skank's manky, six-hour old pizza box, or c) being forced into panic-booking a second cab because the one I originally ordered never showed up.
Instead I choose to use BAB Executive Travel. The proprietor, Jamie Nixon, is an old mate of mine from watching Wigan Athletic and is, I have to concede, in the absolute sense of the word, a taxi  driver. But, I choose to call him my driver, not just a taxi driver and there is a subtle difference. It's because he and his vehicles are perfectly presented (OK, the cars are at least) and because he never fails to pick up and collect me at the appropriate time and place, he carries my bags to and from the car and he greets me with a little placard bearing my name, even though we have known each other for years – all of which are things that appeal to my snobby sense of pomposity and are things you rarely get from a normal 52-plate Mondeo-type taxi service.
And because he is so reliable and thoroughly professional, he now has an ever growing list of business clients (clients mind, not mere fare-paying passengers) and would never be found cruising slowly up and down King St at 4 o'clock on a Saturday morning – at least not when he's officially on duty! Some of these clients are now of quite long-standing and some of them are even household names. Well, everybody in my house knows them, which sort of counts.
So, for this week's 5-4-Friday, here is "5 stars in the car". It's a review of – in his own words – five of Jamie's top celebrity clients. And because these people have the wherewithal to bury me forever on Twitter and in other social media, I have no intention whatsoever of giving them the benefit, or otherwise, of my usual 5-4-Friday treatment. Being the utter coward that I am, I have simply cut and pasted the first paragraph from their Wikipedia entry. Here we go…
Sherrie Hewson – is an English actor, presenter, broadcaster, television personality and novelist. She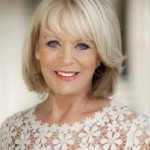 is known for her roles on the ITV soap operas Coronation Street (1993–97, 2006), Crossroads (2001–03), and Emmerdale (2004–06). In 2006, she briefly reprised her role of Maureen Webster in Coronation Street. Other television roles include playing Joyce Temple-Savage in the ITV sitcom Benidorm (2012–present). Since 2003, she has also been a regular panellist on lunchtime chat show Loose Women. In 2015, she came 6th in Celebrity Big Brother during the final, after twenty-nine days in the house.
Tony Maudsley – is an English film actor who was cast as Grawp in the film Harry Potter and the Order of the Phoenix. His career started when he landed a role in the film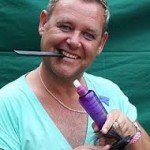 A Life for a Life in 1998 where he played the part of Stefan Kiszko to much acclaim. He has also played many small parts on television in between acting in films. He played the character of Joshua in the BBC Radio 4 situation comedy Revolting People. He has also appeared in series 3, episode 6 of the popular ITV series Doc Martin as a postman. Since 2011 Maudsley has appeared in the ITV award-winning comedy Benidorm playing hairdresser Kenneth. He also appeared in 2 episodes of Sky Living's series 'The Spa' as Stephanie. Also appeared in ITVs Northern Lights as "Doddy" 2006.
Brian Barwick – is an English sports administrator who serves as the Chairman of the Rugby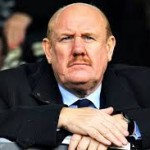 Football League (RFL) and Super League Europe Ltd and is a Board member of the Rugby League International Federation (RLIF). [2] He is also Chairman of football's National League and a member of the FA Council. He is a visiting professor in the management school of the University of Liverpool and Chairman of the Advisory Board of the higher education establishment UCFB. He was recently awarded an Honorary Doctorate by Buckinghamshire New University. He is the former head of BBC Sport and Controller of ITV Sport and was the Chief Executive of the Football Association between 2005 and 2008. He is a regular columnist in the Liverpool Echo and writes on sports broadcasting for the national media and is a published author.
Kym Marsh – is an English actress and former singer and songwriter, best known for playing Michelle Connor in Coronation Street. Marsh rose to prominence in 2000 after winning Popstars with the band Hear'Say before leaving the group in 2002. She then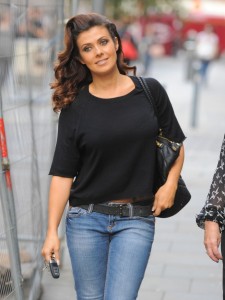 started a solo career with her album Standing Tall, which spawned two top ten singles. In 2010 she participated in the first series of Popstar to Operastar. In 2006 she joined the cast of the long-running ITV soap opera Coronation Street, in which she plays Michelle Connor.
Chris Griffin – is a character from the animated television series Family Guy. He is the elder son and middle child of Peter and Lois Griffin, brother of Stewie and Meg Griffin. Chris is voiced by Seth Green. Originally designed as a rebellious teenager, Chris' personality on the show has evolved to unhygienic and mentally immature. Running gags involving Chris in the series include the existence of an 'Evil Monkey' in his closet (though it is later revealed that the monkey is not evil), and his paedophile admirer Herbert.
See you on the red carpet – Griff