Who says that men can't multi-task, eh? Right here, before your very eyes, is a blog with a dual-purpose. The new football season is almost upon us and so it is time to wheel out my (soon to be) regular football blog, "View From The West", which charts my sporadic thoughts on football, in particular Wigan Athletic, as seen from my seat in the West Stand of the DW Stadium – the English football stadium equivalent of the granny flat or retirement home.
Yet, at the same time, it is Friday and therefore a new issue of 5-4-Friday is due. And therefore, displaying levels of literary efficiency hitherto unknown to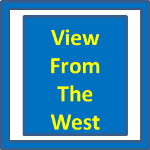 this site, I am combining the two.
It is summer and the world cup is over. As a football fan, that means there is but one thing that will get you through to that magical day when the new season kicks-off – transfer window gossip!
As someone who administers a – dare I say it – highly successful Fantasy Football league, I need to keep on top of all this gossip and any firm transactions when they occur. Here are some things I have noticed in this current transfer window.
"I've just seen Lionel Messi in Asda car park" – The football fan must be the most gullible breed of human being out there. Almost as gullible as the average football journo is lazy. The BBC gossip column, and subsequently all the adolescent-infested forums and social media pages, becomes a more venerable and trusted vehicle than the Bible or the Koran. The merest, most tenuous link between a club and a player will be seized upon as fact and its merits debated to death until the next ridiculous fabrication comes along to replace it.
"Last one out, please turn off the lights" – It must be really great being a Southampton fan at the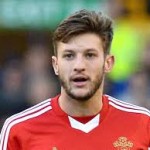 moment. In the past they have nurtured, and sold on at huge profit, such stars as Theo Walcott and Gareth Bale, to name but two. This summer they have let their manager go to Spurs and sold almost every player who has helped the club rise to a respectable mid-table position in the Premier League. I bet their fans can't wait for the transfer window to slam shut on 31st August. By the way, why does it always have to slam shut? Can't someone just gently pull it to?
Timing of the Shrews? – To the best of my knowledge, none of those departing Southampton players have signed for Shrewsbury Town. But plenty others already have signed for them this summer. Sixteen of them in total so far, I think? I'm not sure how much actual cash has been spent but the tea lady will have a big job on her hands getting used to the new brew order. Sixteen new players coming in to the club in one window! That's twice as many as Blackpool have on their books in total!
Football's gone daft – Falling foul of the gullibility alluded to in the first item, I read the other day (and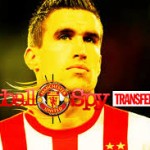 almost believed) that Manchester United have had their interest in Roma's Kevin Strootman cooled by being quoted – wait for it! – £79 million to sign him. 79 million quid!! I should think their interest was cooled at that price. But of course, the story is probably a load of old bollocks. Liverpool have apparently offered them £89 million. That bit probably isn't bollocks.
Taylor Made – Obviously, the loyal football fan is primarily concerned with the comings and goings at his/her own football club. At Wigan Athletic, thinks were a little worrying for a short time at the start of the summer. Despite the predominant view from the West being that a new striker, or strikers, was needed, our first two signings were both left-backs and both called Taylor. It could have been worrying had that trend continued but next, we signed a midfielder called Tavernier. It occurred to me that we were working our way back through the alphabet, target-wise. If we get as far back form the Taylors as Aaron Aardvark we'll have a squad to be reckoned with. I bet Southampton and Blackpool fans would give their right arms to sign an aardvark.
See you in the West Stand – Griff