Chris Griffin Says… is taking a well deserved (voted for by me) early break as we approach the end of the calendar year.
This is partly due to pressures of work, a plethora of football matches on TV that are currently grabbing my attention, and a modicum of general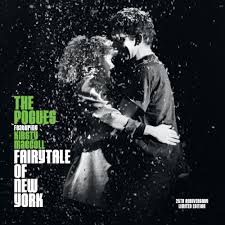 apathy brought on by this absolutely miserable weather we are currently, well, weathering.
Last week, in my 5-4-Friday, I hinted at my general Grinch-like nature when it comes to Christmas, most of which was heavily tongue in cheek. Apart from, that is, the bit about Christmas songs. I hate them. With a passion, I don't mind the Fairly Tale of New York but, other than that, the rest of them are shite.
I can't even be bothered to explain why I think they are shite. They just are. Here are five of them, in no particular order of naffness.
1. Driving Home For Christmas, Chris Rea
2. Misteltoe and Wine, Cliff Richard
3. Stop The Cavalry, Jona Lewie
4. Last Christmas, George Michael – or anything George Michael ever did. Apart from crashing into that photo shop.
5. Santa Claus Is Coming To Town, Any of the million clowns that have covered it, especially Bruce Springsteen. What were you thinking?
That's all.
See you in 2015, have a great festive break – Griff