When 'interviewing' celebrities or sports stars, a number of magazines and newspapers often adopt a question and answer theme with one of their favourite  topics being to ask about the latest tunes they have playing on their iPod. I'm sure some of the respondents blatantly lie to make themselves appear trendier than they really are. It's a relief that I am not famous, as the question could be a tad embarrassing without me resorting to lying. My musical tastes have changed little since the late seventies and early eighties and my iTunes library reflects that. Don't even think of nicking my iPod, unless you are a big fan of Paul Weller and The Jam, Squeeze, The Housemartins and Beautiful South or Northern Soul music generally.  And if you think that lot is bad enough, check out this batch of horrors lurking in there.  
Barry Manilow – I may as well get this out there now. A mate of mine who has just finished reading my book, ARSED!,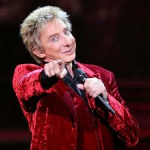 commented that he was amazed how readily I am prepared to bare my soul and  make myself look a complete tit in print.  Well, if admitting to having Barry Manilow on your iPod doesn't tick that particular box, I don't know what would.  But, when I was a teenager I actually liked him, sad as it sounds. I went on a school trip to Austria when I was fifteen and while everyone else came home with souvenirs depicting the country's rich musical history of Strauss and Mozart, I brought back a Manilow album. And I know I could have replaced it by now with the Arctic Monkeys, for example, but I haven't.  
Black Dyke Mills Band – I have alluded before to my history in the world of brass bands which was a huge part of my life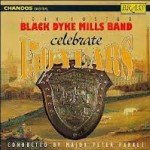 from the age of thirteen to about the age of twenty-two.  Tragically, there are some remnants of that past loitering in my playlists. To be fair, the stereotypical brass band images of church walking days and Terry Wogan and that bloody Floral Dance tune is a bit unfair.  Technically, the top bands are up there with the best of the classical orchestras that the country has to offer.  I can tell I'm losing you now, aren't I? Suffice to say there are some brass pieces on my iPod. In my defence, I haven't listened to them for years. Let's move on.     
Val Doonican –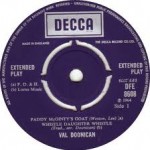 Ah, the old Irish crooner himself, he of the horribly garish sweaters.  My mum had a Val Doonican album which was dull as ditch water apart from three novelty songs which, to an impressionable eight-year old, were quite amusing.  They were Dennis O'Rafferty's Motor Car, Delaney's Donkey and Paddy McGinty's Goat. In the days immediately following my son's birth when he and his mum were still holed up in hospital, I virtually lived in the pub at the top of our street. I was constantly being press-ganged into doing a karaoke spot but said I would only do it if the catalogue contained Delaney's Donkey, confident that there wasn't a chance that it would exist. I was right, it didn't.  But Paddy McGinty's Goat did, and I therefore reluctantly got up and performed it with great gusto and to the complete and utter bemusement of the pub's regulars. It subsequently became my party piece in the Cross Keys for the next couple of years.  The pub has now closed. The two incidents may not be unrelated.    
Power Rangers –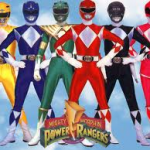 Anyone who has kids will have had their iPods and car stereos hijacked by the musical requirements of their offspring. I am no different, of course, and over the years my iPod has variously included CBeebies nursery rhymes, a CD of Thomas the Tank engine songs plus the soundtrack from Hairspray – no, don't ask… I think it entirely possible that I have spawned the next Louis Spence. Happily, as Alex has grown older, his musical tastes have matured and I have been able to remove most of this dross and yes, I do know how rich that sounds coming from the man who has Barry Manilow on his iPod. I noticed the other day that I still have a Power Rangers compilation album left over from Alex's infant years which I must get round to removing at some point. Maybe.  
Steve Penk –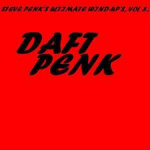 Our Thursday Night Football fraternity is an environment of constant wind-ups and ruthless banter. You must be constantly on your guard and, thankfully, I was not the victim at the heart of this next track on my iPod. Neil Dobinson – or Norm, as he is normally known, thanks to his uncanny resemblance to ex-Manchester United player Norman Whiteside – had organised a party at his house. Two of his 'mates', Jonny and Vinny, arranged for Steve Penk, the hilarious (?) radio and TV prankster to call Norm pretending to be from the local council, suggesting that he might need a licence for his party and that his neighbours had been complaining about the noise levels of Norm's recent DIY activities. Norm fell for it hook, line and sinker. There but for the grace of God, and all that, I suppose. Seriously though, search for "Party For 50 People" in iTunes. It'll be the best four minutes of fun you've ever had with your clothes on for just 79p.       
Enjoy the snow – Griff