For all you Wigan Athletic fans out there, send yourselves mental trying to predict whether we will pull off another great escape come 19th May.
Premier League Relegation Run-In 2013
Courtesy of Nigel Heyes – a man who clearly has too much time on his hands
I've just a had a quick whizz through it and, guess what? We survive!!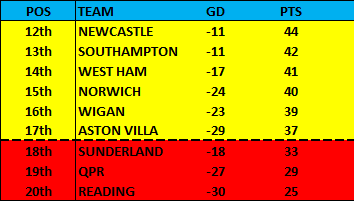 Griff