The 2018 World Cup gets underway in Russia on Thursday. As with the 2016 European Championships, Chris Griffin Says is hosting a prediction competition to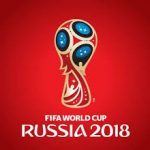 raise funds for The Bring Joy Foundation, the charitable arm of Home Instead Senior Care UK.
Wednesday, 13th June is the deadline for entries and each entry costs £5. For every entry fee received, £4 is ultimately awarded in prize money at the end of the tournament and £1 is donated to Bring Joy.
Here is a little fun-filled* 5-4-Friday based on the competition.
Read – go to http://www.chrisgriffinsays.co.uk/prediction-league/prediction-league-home/ and read all about it. Here you will be able to…
… 2. Predict – download either the Excel or PDF version of the entry form. Do that, and then enter your predicted final scores for each of the 48 group games. (You will score 3 points if you get the result right (home win, away win, draw) and an extra 2 points for a correct home team score and 2 points for a correct away team)
3. Sign-up – once you have entered your predictions, sign-up of for crucial updates by going to http://eepurl.com/b1OmMn
4. Pay – make arrangements to pay me your fiver, preferably by PayPal to cgriffin18@hotmail.com or contact me for other methods.
5. Send – your completed entry form to cgriffin18@hotmail.com and you're all set!
See you at the Kremlin – Griff
*Ok, so it wasn't all that fun-filled. But please enter, we need the numbers.