By comparison to its normal dull, predictable English football standards, this has been a funny old season so far. Man United continue their surprising fall from grace, Chelsea are in the bottom half of the table and Leicester City are top of the Premier League. Even Wigan are winning more games than they lose this season. In fact, about the only thing that has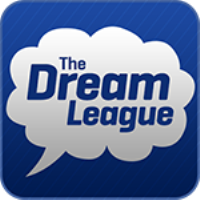 remained constant is the uncanny ability of Roberto Martinez to turn a solid, dependable back-four into a quivering, gaping colander of a defence.
Unsurprisingly, these unusual conditions are playing havoc with The Dream League, the fantasy football competition that I and fifteen of my mates spend far too much time pissing about with for grown, supposedly responsible, adult. With both players and teams either performing or under-performing against expectations, there are Dream League managers/squads who are currently sitting at unfamiliar ends of the league table for them.
Here are a few of the unusual conditions, with some players and teams as examples, which have contributed to the Dream League table looking a little bit upside down this season.
Surprise Package – One of our two rookie managers, Garry Kelly, this season is right up there at the business end of the league so far and it is no small way down to some signings that have performed way better than many would have expected. He surely can't have expected a defence consisting of players from Hull, Brighton and Crystal Palace to compete as well as it has. And then, on top of that, he went and bought Jamie Vardy who is having the season of his life.
Gambles – I won the Dream League last season so I must have half an idea how to put a squad together, right? Last year I had Harry Kane and Odion Ighalo banging in goals for fun. This season I took a gamble on two big name signings at two massive clubs, Man United and Chelsea, in the hope that those clubs' inevitably successful seasons would see the pair score a pan full. Step forward Memphis Depay and Pedro. No, please. Step forward and do something!
Flippin' Flops – Goals is the name of the game (well, actually it's Dream League, but you take my point) and so decent strikers always come at a premium. Especially if you want to sign someone who is as good as guaranteed to get you goals. That kind of player can cost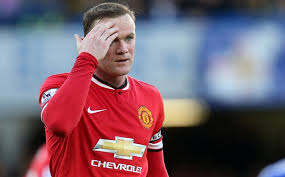 you upwards of £10 million of the £30 million kitty you have to play with. So, when you buy Wayne Rooney and Jordan Rhodes and they play like me for the best part of the season, it's pretty galling. You're then relying on players which cost peanuts because you've spent it all on misfiring duds. Andy Charleston bought them both. However, he also has Harry Kane which has probably softened the blow.
Early Season Promise – The Dream League pre-season auction usually takes place just after the real transfer window closes at the end of August. This means that managers have a couple of weeks before they have to buy to pick out players who have made a particularly good start to the season. Of course there is no guarantee that this good form will continue but this type of player is usually worth a punt. Kazenga Lua-Lua of Brighton and Tjarron Chery of QPR started the real season like a train but hit the buffers as soon as the Dream League season started. Brad bought them both. He's next to bottom of the league.
What on earth did they do on their holiday? – So who's bottom of the league, then? That will be Jonny Fairclough. He was probably quite chuffed when he signed Gabby Agbonlahor at Villa, striker club-captain, more or less guaranteed to start every game. Somewhat surprisingly, he has been pants. Even more surprising is the form – or lack thereof – of Derby's Johnny Russell and Chelsea's superstar, Eden Hazard. He signed those two, too. Relegation beckons Jonny, if only we had a second division.
See you in the transfer market
Griff