So, the latest football season ends with Wigan Athletic winning a league, Leicester City winning the league, Liverpool winning nothing and a bomb scare forcing a Manchester United game to be called off. Pretty standard fare, I suppose. The end of an extraordinary campaign, however, leaves us with nothing to look forward to but a summer of England batting collapses, Andy Murray losing in straight sets to Novak Djokovic in the Wimbledon final, creosoting fences and the EU referendum.
Oh yes, Europe! I almost forgot that there's the small matter of Euro 2016 taking place from 10th June in France for a whole month, industrial action permitting. Now I know that the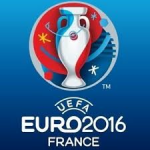 Euros are nowhere near as exciting as the World Cup, but at least it's some actual football to get our teeth into while we wait for the blessed relief of the Olympics, and soon after that, season 2016-17 to get underway.
For even the most hardened football fan, though, I understand that it's a tall order to get excited about the likes of Romania versus Albania and Iceland playing Hungary – especially when that Hungary/Iceland game is being shown live on the BBC at tea-time on a Saturday meaning that, if you're not 'lucky' enough to get Alan Shearer droning on at half-time, you'll probably be lumbered with Jermaine flamin' Jenas imparting his vast and charismatic knowledge in your general direction!
What you need, therefore, to take your mind of all that tedium, is to have some money riding on it to keep you titillated. Luckily for you, I am running a slight variation on the Prediction League that I run throughout the normal football season, to do just that. All you have to do is predict the final scores for each of the 51 games in the tournament and you can become an instant millionaire! Well, not quite, but you can win a good few bob.
It will cost you £5 to enter, £4 of which goes directly to a cash prize fund and £1 to the Bring Joy Foundation, the charitable arm of the company I work for, Home Instead Senior Care UK. During a similar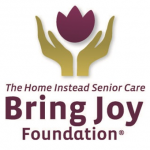 competition for the 2014 World Cup, from a total of 108 people who entered, we generated £432 in prize money and £108 for our chosen charity at the time.
In 2016, I aim to do even better for you, as a participant, and for the Bring Joy Foundation, as a beneficiary. In fact, in the prophetic words of Wigan Athletic chairman, David Sharpe, at the start of the League One campaign just ended – "we're gonna smash it!"
To be fair, it really is a no-brainer. However, for those poor wretches out there who may conceivably actually have no brains, here is a special 5-4-Friday to quickly get you signed up and sorted out.
Signing up – To get started, please sign-up to the official mailing list. This is very important as it tells me that you're at least planning to take part, even if it means I have to chase you to the ends of the earth for your entry form and payment. Most importantly, this is where you can tell me who you are and where you're from, so that we can determine who your coordinator will be to help us keep on top of the ridiculous amount of admin that this thing generates. It is therefore very important that you fill in the form accurately – this thing doesn't just run itself, you know.
Homing in – Once you're signed-up, visit the Prediction League Home page to see the rules, FAQ and submission deadlines and all manner of interesting stuff, including links to the Bring Joy Foundation website to see where your money is going. You can also pick up the entry forms from those pages. When you've read the rules and FAQ, read them again. It will save you from asking me stupid questions and me from having to hide my disdain at your failure to grasp such a simple concept.
Paying up – The News page of the website will contain a regularly updated list of entrants as we head toward the tournament start on June 10th. Among other things, this list will indicate who will be your coordinator, which will either be Paul Rudd for DWF-linked people, Antony Robinson for his gang or me, for the rest of the civilised world. We will be in touch to let you know how you can pay the fiver entry fee to your coordinator. That's a minimum of a fiver, mind – the Foundation will happily accept more than that if you're feeling generous!
Kicking on – As the tournament looms, you will need to submit your actual entry, provided that you have paid up, of course. No pay, no play! You will notice that there are two entry forms on the News page, one for the group phase and one for the knockout phases. The USP of this competition is that you can wait until the ties are known for each phase before submitting your predicted scores. You don't have to wait; you can submit all 51 predictions blindly right at the outset if you wish, though I wouldn't recommend it. And seeing as I am offering to increase my processing workload five-fold, I suggest you take advantage of this madness, dedication, gullibility and willingness to risk domestic suicide by waiting until you know who is playing who before submitting your guesses forecasts.
Keeping up – Once you have paid and submitted your Excel or scanned entry form (please do your best to use Excel rather than a manual form, you'd be making an old man very happy) you can sit back and watch the tournament unfold. You will receive regular, but not too intrusive, updates and reminders via the mailing list and even more regular updates and fun-stuff if you visit and "like" my Facebook page. In fact, just go and like the page anyway, or follow it on Twitter @chrisgriffinsay
Please join in, it's for an absolutely fantastic cause.
See you in France – Griff