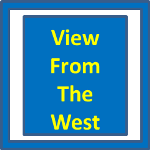 I do try to be topical with my 5-4-Friday subjects and I therefore make no apology that the World Cup in Brazil will feature heavily over the coming weeks. After all, like most people, there really isn't time for too much else at the moment. Life during this festival of football seems to consist of a day at work, a spot of tea followed by either BBC's coverage of the match or ITV's broadcast with the sound turned down.
The football itself, so far at least, has been reasonably entertaining compared to the snore-fest of 2010 in South Africa. Even England played some decent football before snatching defeat from the jaws of a respectable draw.  We've already had a selection of wonder goals, some dodgy refereeing decisions and a variety of hatchet-man minor assaults to keep us entertained.
But, as you have Adrian Chiles and Robbie Savage providing you with hours of insightful knowledge from the comfort of their studio sofas, you don't really need me to review and give my opinions on the actual action out there on the pitch.  Instead, I have some broader observations to make regarding things that have been happening closer to the periphery of the main events.
National anthems – Whenever the World Cup, or any major international sporting championship comes around, I am always left deflated when listening to that droning dirge of a piece of music that we call our national anthem. I'm not even that bothered that it's a British, rather than a truly English, anthem. It's just that it's so painfully dull.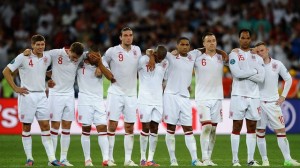 No wonder we are rarely up for the big games, the players must be half asleep by the time they break away for the coin toss.  It would almost be worth having been born Italian or French just to have a decent song to sing whilst waiting for the match to start.
Vanishing spray – You could probably count on the fingers of Abu Hamza's hands the number of successful innovations implemented by FIFA since its inception. However, giving the referees vanishing spray to mark the spot from which a free-kick should be taken and a point ten yards away beyond which the defensive wall must not encroach, is bordering on genius. There have been a few teething problems, like spraying some pampered prima-donna's expensive boots (expensive to us, but free of charge to him) with shaving foam but, on balance, it has been a great success.  I'll give it half a season at the most before the players are deploying spoiling tactics with the referee to delay the kick long enough for the spray to vanish so they can edge forward.
Goal-line technology – This World Cup has also seen goal-line camera technology deployed for the first time although we have had it operating in the English Premier League for the whole season of last season. Whoever was responsible for its deployment is clearly determined to get his money's worth as the broadcast producers have used it on almost every goal that is scored, whether there was a need for it or not. We have seen it in use for shots that have thundered in from thirty yards and almost ripped the back of the net to shreds. The only reason to have shown the replay at all was so that the poor goalkeeper had a chance to see it, because he definitely missed it in real-time. On the one genuine occasion when it was needed, the ensuing confusion almost resulted in the ITV commentary team coming to blows.
Foreign love-in – Ah yes, commentators!  I suppose it is too much to ask to have a set of presenters and pundits to make the half-hour spell before and after the games, plus the fifteen minute half-time break, into anything even approaching entertaining or informative.  But at least you can leave the room for a brew or a beer while they are on screen. That choice isn't available when it comes to the match commentary team who, from minute one to ninety, seem hell-bent on inflicting blandness, banality and bias on the audience. Yes, I do mean bias. I am fed up of hearing commentators wax lyrical and shriek like a girl about how good the Brazilians or French or Dutch are. Yes they are, but they're not that good. And nor is the English team that bad. I swear that the BBC commentator in the England game was watching from behind a couch with his eyes shut, so fearful of the Italians did he seem to be.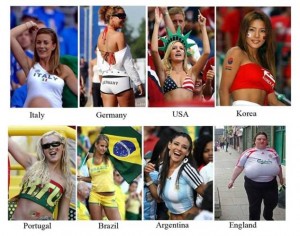 Phil Neville may well have been getting thoroughly over-excited about the Italians and Brazilians too, but as his delivery is more robotic and monotone than that Brian character from the confused.com adverts, it was quite difficult to tell.
Girls, girls, girl.., and yobs – No football match at this World Cup is complete without the obligatory shot of jingoistic fans in the crowd cheering on their nation's players. The television producers love it, ensuring that their cameras seek out people who offer the most attractive representation of each country's culture and style. To this end, they would have you believe that international football is watched solely by gorgeous blonde/brunette, busty, curvaceous, doe-eyed young women with impeccable teeth. Brazilian, Italian, German, Mexican… these countries are evidently stuffed to the ginnels with stunning, smiling, soccer-mad women. When England are playing, however, the big screen shows shots of a balding, beer-bellied bloke sporting a hat capable of holding two cans of beer who is too busy checking the odds on tomorrow's race card at Ascot to be bothered watching the match. Still, they will probably only have to show those shots for a couple more games. If you believe our TV commentary teams, that is.
See you on the BBC sofa – Griff
PS – The eagle-eyed will have noticed that, this week, I have merged 54F with my occasional View From The West blog, including the picture frame below.