Far be it from me to tag somebody else as ugly, but here – to kick off the first of a new regular slot on the blog called "Five For Friday…" – is a list of my five favourite ugly footballers. But, as with most subjects, it is all about personal tastes and opinions so feel free to choose your own face-aches and comment accordingly. Don't feel obliged to provide photographs.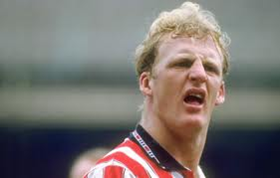 Ian Dowie – I always thought it was a bit harsh the amount of abuse that this bloke used to get but looking at the picture, maybe not. The windswept hair and the totally gormless look do not help at all. Dowie now works for Sky Sports as a pundit but is only allowed on screen for evening matches after the 9pm watershed. He would look more at home in that freaky bar in the first Star Wars film.
Peter Crouch – I suppose there have been uglier footballers but very few that have also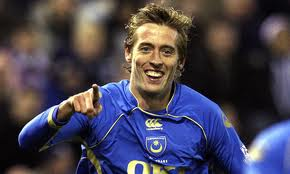 perfected the complete lummox look. Crouch could eat an apple through a tennis racket with those teeth, too. However, he clearly is under no illusions about his lack of beauty because when asked in an interview what he would be if he wasn't a footballer he heroically answered: "A virgin". Top lad!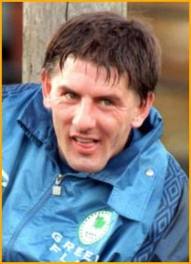 Peter Beardsley – The original ugly footballer. His generally small stature and the slightly hunched back gave him a gimp-like look not helped by his perpetually half-open mouth and slurry, indecipherable Geordie accent. We had a picture of Beardo on the mantelpiece at home when Alex was young to keep him away from the fire.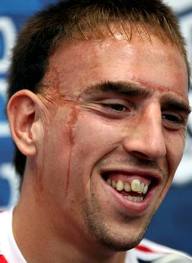 Franck Ribery – They say a picture paints a thousand words. Franck's could have written the screenplay for a Halloween horror movie. It's quite easy to see why he felt the need to resort to procuring under age prostitutes in France.  He has a face that would frighten a police horse.
Jimmy Bullard – I suppose it would be remiss in any ugly poll to omit someone with an association with Wigan.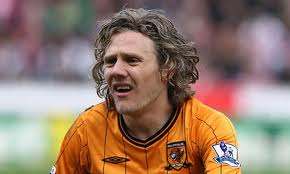 Jimmy was a crowd favourite at Latics, but the hint of ginger in his lank hair and that vacant toothy grin meant he was rarely featured in the club calendar. There was a famous story that Jimmy hid in a laundry skip as a prank one match day but I can reveal that he was actually locked in there to keep him out of sight of the young mascots.
A little harsh, perhaps? Oh I don't know, but I'm sure there are even uglier ones out there. What say you?
Come on, comment and join in! There'll be a  different "5-4-Friday…" next week
Have a great weekend
Griff