As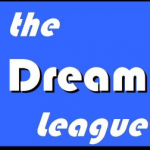 the 2014 Dream League gets underway, here is an analysis of the chances of each of the 16 participating managers. Manager's prospects for the new season are subject to a weighted analysis based on the current and past season scoring exploits of the players bought at auction, the calibre of their defensive unit, their remaining finances and last season's final league position. Managers are ranked in comparison with each other. It doesn't purport to be the most scientific analysis ever produced, but it might give some pointers as to how the season may pan out.
The analysis will be delivered in four separate issues over the next few days as we build up to the first set of qualifying fixtures next weekend.
Part 2:  Relegation Dog-Fight
Manager:

Dave Sumner (FC Rubbing Kazan)

2013 Finish:

11

th

2014 Prediction:

12

th
Spent:

£29.9m

Money left:

£4.1m

Honours:

League – none, Cup – none

Most expensive player:

Robin Van Persie, Man United (£13.0m)

2014 Gls

2013 Gls

Defence

Funds

2013 End

6th

4th

15th

11th

11th

 
 
 
 
 
 
 
 
Dave was one of those managers who decided to sacrifice a late transfer push last season in favour of carrying over some funds to the new campaign. He made Robin Van Persie the most expensive signing in the auction at £13m and followed that up with the £8m signing of Christian Benteke and Juan Mata (£3.1m) in midfield. Despite this, the stats indicate a poor finish, based largely on a suspect defence, a relative lack of funds for the remainder of the season and a managerial history that has seen him win rag all in the ten years he has been competing in Dream League.  
Manager:

Jonny Fairclough (Fortuna Dufflecoat)

2013 Finish:

16

th

2014 Prediction:

11

th
Spent:

£31.1m

Money left:

£1.6m

Honours:

League – none, Cup – none

Most expensive player:

Luis Suarez, Liverpool (£10.2m)

2014 Gls

2013 Gls

Defence

Funds

2013 End

13th

8th

J2nd

13th

16th

 
 
 
 
 
 
 
 
Jonny is embarking on only his second Dream League campaign and will be hoping to improve on last year's wooden spoon finish. Well, as Yaz so wisely said, the only way is up. He has added some much needed bite to his attack by signing Luis Suarez and the new Spanish striker from Man City, Alfredo Negredo. Thus far, Jonny's main contribution to Dream League legend was to try to ever-so-slightly break last season's squad size limit of 18 players by trying to sign 23 in all and subsequently commemorating this feat in Youtube folklore. A long season beckons.    
Manager:

Martin Tarbuck (Ajax Treesdown)

2013 Finish:

10

th

2014 Prediction:

10

th
Spent:

£25.9m

Money left:

£9.1m

Honours:

League – 2004 , Cup – 2010/2009

Most expensive player:

Sergio Aguerro, Man City (£10.0m)

2014 Gls

2013 Gls

Defence

Funds

2013 End

J10th

11th

9th

3rd

10th

 
 
 
 
 
 
 
 
A one-time league and two-time cup winner, "Jimmy" has a relatively impressive pedigree in Dream League. However, his 10th place in 2013, a predicted 10th place finish in 2014 and a ranking between 9th and 11th in 4 out of the 5 stat categories implies an upcoming season of underwhelming averageness. That said, although Jimmy always claims to "know nothing about players these days" I would expect him to be the one most likely to contradict the pre-season indicators. £10m on Sergio Aguerro and £3.5m on Samuel Eto'o is money well spent, and the signing of Liverpool's Iago Aspas for the minimum price of £100k may yet prove to be the bargain buy of the auction.
Manager:

Nigel Heyes (Real Madrid Icule United)

2013 Finish:

6

th

2014 Prediction:

9

th
Spent:

£30.8m

Money left:

£1.2m

Honours:

League – 2009/2005, Cup – 2008/2005

Most expensive player:

Olivier Giroud, Arsenal (£10.3m)

2014 Gls

2013 Gls

Defence

Funds

2013 End

6th

6th

7th

14th

6th

 
 
 
 
 
 
 
 
Nigel is one of Dream League's most successful managers of all time having won the league and cup twice, including the 'double' in 2005. He has a recurring strategy of populating his defence from two teams who are paired to together fixtures-wise (to ensure he has a defence that is playing at home each week; this year he has plumped for Spurs and Arsenal) and he always, but always, buys Frank Lampard. He would possibly have earned even more Dream League honours over the years had he resisted the urge to indulge his love of Wigan Athletic and let his heart rule his head from time to time. The signings of James McLean, Shaun Maloney and Marc-Antoine Fortune for a combined fee of around £3.5 can surely only end in tears.
Next up on Thursday… predicted finishers from 8th place up to 5th.