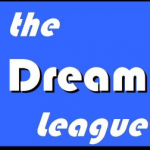 As the 2014 Dream League gets underway, here is an analysis of the chances of each of the 16 participating managers. Manager's prospects for the new season are subject to a weighted analysis based on the current and past season scoring exploits of the players bought at auction, the calibre of their defensive unit, their remaining finances and last season's final league position. Managers are ranked in comparison with each other. It doesn't purport to be the most scientific analysis ever produced, but it might give some pointers as to how the season may pan out.
The analysis will be delivered in four separate issues over the next few days as we build up to the first set of qualifying fixtures next weekend.      
Part 3:  Pushing For Europe
Manager:

Howard Bradley (Brush It, Munch And Gag Back)

2013 Finish:

1

st

 

2014 Prediction:

8

th
Spent:

£15.5m

Money left:

£14.5m

Honours:

League – 2013/2011/2006, Cup – 2013

Most expensive player:

Sam Vokes, Burnley (£2.1m)

2014 Gls

2013 Gls

Defence

Funds

2013 End

3rd

16th

13th

1st

1st
Brad won the double last year, yet still moaned throughout the season that his squad was bobbins and he never had anyone decent to pick. He has told me he had written off this new campaign as he had carried over no funds from last time and wanted to keep at least £5m back for the mid-season auctions plus £5m to carry forward to season 2015. He certainly achieved that aim as he still has £14.5m sitting in the bank. This is perhaps reflected in his, arguably, weak squad with his top pay-out being £2.1m for Burnley's Sam Vokes. However, you write Brad off at your peril.
Manager:

Chris Griffin (Don Draper's Trilby)

2013 Finish:

4

th

 

2014 Prediction:

7

th
Spent:

£20.5m

Money left:

£9.5m

Honours:

League – none, Cup – 2012

Most expensive player:

Danny Ings, Burnley (£5.0m)

2014 Gls

2013 Gls

Defence

Funds

2013 End

5th

15th

10th

2nd

4th
Griff is the only Dream league manager in regular personal contact with Premier League and Championship managers. Many of them call him in August and January to see who he plans to buy so that they can steer well clear in their real-life transfer dealings. Griff's players invariably suffer long term injuries, incur hideously long suspensions or experience a chronic lack of form. Sometimes it is all three, especially in the case of Emmanuel Adebayor in 2010, who also contrived to get himself shot at whilst away on international duty. There are no real stellar names in his squad this year, and he will be desperately hoping that Romelu Lukaku can do for Everton what he did for West Brom last year.
Manager:

Pete Matthews (Athletico One-Trick)

2013 Finish:

15

th

2014 Prediction:

6

th
Spent:

£28.5m

Money left:

£6.5m

Honours:

League – none , Cup – none

Most expensive player:

Jordan Rhodes, Blackburn (£11.7m)

2014 Gls

2013 Gls

Defence

Funds

2013 End

5th

2nd

15th

6th

15th
Pete is another ever-present in the Wigan incarnation of Dream League and also one of those yet to win any honours. An all-Suffolk goalkeeping unit looks a bit suspect but Mesut Ozil (£3.1) in midfield and Blackburn's Jordan Rhodes (£11.7m) up front will give him cause for optimism. His new squad ranks very highly in terms of goals scored last season and they have started well this time out, too. Pete will be hoping that this early season form continues to give him the best possible chance of improving on 2013's next-to-last finish. The signs are that he should indeed perform much better this time around.
Manager:

Paul Fiddler (Sporting Lesbians)

2013 Finish:

12

th

2014 Prediction:

5

th
Spent:

£28.4m

Money left:

£5.7m

Honours:

League – none, Cup – none

Most expensive player:

Wayne Rooney, Man United (£8.3m)

2014 Gls

2013 Gls

Defence

Funds

2013 End

J13th

4th

J5th

7th

12th
Despite being an ever-present member of the Wigan Dream League for the past decade, the only honour Paul has won in that time is the unofficial award for possessing the biggest head in the league, an accolade he shares with Jonny Fairclough. His defence this season seems quite strong, though signing two Chelsea centre-backs may be considered a tad over the top. He ranks highly in goals scored by his squad members last season, though those same players haven't started out quite so well this time. He will definitely need the Old Trafford substitute board to be working overtime as he has splashed a cool £16m on the triumvirate of Rooney, Wellbeck and Hernandez. If I were a betting man – and a fiver says I'm not – I would suggest the predicted 5th place finish is perhaps a little optimistic. However, he deserves success to come his way, if only for the extremely astute purchase of Jordi Gomez for £2.3m.      
Next up on Friday… predicted finishers 4th up to 1st.