The BBC Sports Personality of The Year (SPOTY) nominations were announced earlier this week and were as predictable as Merseyrail trains being delayed or cancelled because it was a bit nippy this morning. Olympians, Paralympians, tennis players who won a trophy after donkey's years of training and people who ride bikes dominate the list. And there's not an ounce of personality between them. So, here's my alternative list of candidates from the sporting year just about to end.
Philip Hindes –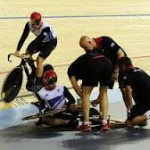 a member of the British Olympic cycling team Philip, realising that the team had made a crap start to the race, deliberately fell off his bike knowing that it would void the race. It's the cycling equivalent of pressing "quit without saving" on Football Manager when you lose to Wigan Athletic so you can re-start and have another bash at it. In one fell swoop, Hindes exploded the myth that the Brits are the paragons of virtue when it comes to playing fair. That said, he is actually a German. So, just as the English cricket team adopts as their own any old South African or Aussie that can bat or bowl, the cycling team now is snaffling foreigners for their cheating prowess.
Merton Council –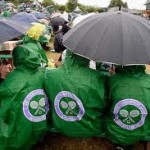 the All England Tennis club spent millions on a retractable roof so that Wimbledon would no longer be totally ruined by the weather. However, when they wanted to use it to conclude an Andy Murray match one rainy Saturday night last July, they were told they had to finish by eleven o'clock for health and safety reasons. So, we had the sight of Murray and his opponent concentrating more on the clock than their serves and groundstrokes while negotiations about a centre court lock-in continued with Merton Council. As it happened the match was all over by three minutes past eleven so the problem never arose. Yet Merton Council tried to come across as all pally and cooperative by tweeting that they would have relented anyway had the game gone on beyond eleven. Well, we'll never know if they were lying or not, will we?     
Aaron Conway –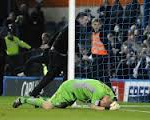 this is the buffoon that ran on to the Elland Road pitch in a game televised live by Sky to give Chris Kirkland a slap round the chops and expected to get away with it. This lad should get himself a job as a goalkeeping coach because in all his time at Wigan I never saw Kirkland get down to the ground as quickly as he did after being bitch-slapped by this idiot. Oh, hang on… he wouldn't be able to take the job as he is now banned from all English football grounds. In his defence he said he couldn't remember what he had done because he had drunk 6 pints of Stella, 3 vodkas a couple of Babychams. Pretty impressive to be that clattered yet remember exactly what you've had to drink.    
Cath Burrows –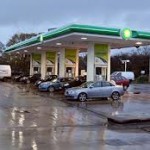 one dark, rainy night in November, Bradley Wiggins was out for a leisurely bike ride in Wrightington. He was probably wearing his jet-black replica Sky cycling gear and therefore effectively invisible. As he approached the petrol station on Crow Orchard Road he was knocked off his bike by Cath Burrows, by definition, a woman driver. I have no idea who was to blame but… she was a woman, driving if that helps. However, Wiggins was probably riding two-a-breast and gas-bagging with his mate whilst generally acting like he owned the road. Well, he did win the "pedal round France while your team mates stop anyone else from having any chance of winning" competition, after all. One-nil to the women drivers, I say. A few months earlier I was filling up at that exact petrol station in Wrightington and sat in his car at the next pump was… Chris Kirkland! See what I did there?
Agnieszka Olejkowska –
Agnieszka Olejkowska, as well as being worth about 387 points at Scrabble, Agnieszka is the media officer for the Polish FA. When the Polish FA failed to close the roof of the National Stadium prior to the World Cup qualifier between England and Poland in October in monsoon conditions, Agnieszka (first name, 178 points) was left to explain the logic behind that decision, saying: "We knew there was going to be heavy rain but we didn't know we might have a downpour. That's the thing you cannot predict." Come and live in Manchester love, you'd be able to predict it then. Fair play to her and her colleagues however, as their actions almost succeeded in bringing Roy Keane and Adrian Chiles to blows in the ITV studio. So near, and yet so far.
Have a good weekend – Griff