Football's Transfer Deadline Day. What a palaver! It happens twice every year, once in August and once in January, and is fast becoming an integral, landmark day in the footballing diary. A bit like FA Cup 3rd round day or the Boxing Day fixtures or Cup Final It's A Knockout (oh, how I miss that!).
That's not to say that Deadline Day is a good thing, far from it, in fact. It represents, and actively encourages, a lot of what is wrong with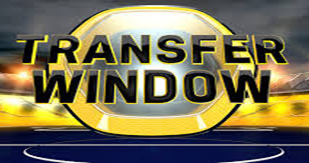 modern day football. For one thing, there is the over-hyping of absolutely everything by Sky Sports and the rest of the media in general. Secondly, there is the profligate spending by football clubs desperate to bolster their ranks for the rest of the season, seemingly at any cost.
But for people like me, who have to administer football player databases for fantasy football leagues, and football agents, who use these two days of the year to maximise their ill-gotten commission-based gains, they are a necessary evil. So, there are good things and bad things about the transfer window, and Deadline Day in particular. More bad than good, I reckon.
Revolving door – As a fan, your level of interest in D-Day will be inextricably linked to your club's participation in it. This, in turn, will be governed by how much money they have to burn, and how desperate they are to improve or whittle down their squad. At Wigan, we are always active, as the club strives to correct the blunders they made in the last transfer window. Like a bad gambler, throwing good money after bad, chasing that elusive win.
Who? – It's very rare, certainly at Wigan, that a stellar name arrives on D-Day, particularly in January. Usually, the day is spent pressing F5 to refresh the list of "done deals" on the BBC website. Sixty per cent of the list consists of loan deals that see second string Rochdale players moving to Hartlepool. Many more moves involve unknown Scottish third division players moving for an "undisclosed" fee to finger-crossing, speculating Championship teams hoping to unearth a gem. Your heart sinks when it dawns on you that he has moved to your club and you have never, ever heard of him, nor the club he has come from.
Jim White – Sky Sports News, and Jim White, in particular, need to get out more. They get far too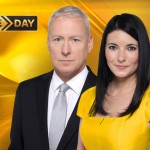 excited about D-Day. Jim, himself, thinks he is Transfer Deadline Day. This year he, and his – admittedly, stunning – female side-kicks, even dressed in coordinated yellow outfits that matched exactly the yellow colour in the breaking news ticker at the bottom of the screen. Jim prides himself on having rent-a-quote, Dave Whelan, on speed dial on D-Day and actually sits there, on air, flicking through his mobile phone messages to see who has been texting him. The phrase "total, deluded dickhead" really doesn't do it justice.
Roving reporters – Jim must have been gutted that Dave Whelan was otherwise engaged this January D-Day recuperating from both a knee-operation and a foot-in-mouth injury relating to the recent Chink-gate crisis. Jim was reduced to speaking to those poor reporters who are stationed outside football stadiums or training grounds while members of the public wave blow-up dildos behind them as they try to do their piece to camera. Aside from a glimpse of the odd agent or player through a tinted car window they never come into contact with anyone who might have anything concrete to contribute to the day. They may as well spend the day in the local Wetherspoons. Or better still, not bother at all.
Harry Redknapp – Ah, Cry Sky For Harry! Redknapp is the main rival to Jim White and his D-Day Man title. Harry has never ever passed up an opportunity to share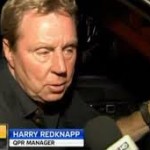 his D-Day pearls of wisdom with those roving reporters, or directly with Jim himself in the studio. I once saw Harry in action, up close and personal, in person one January D-Day at White Hart Lane. He was actively trying to persuade Steven Pienaar to sign on loan for Roberto Martinez at Wigan. To the best of my knowledge, Pienaar's name had never even come up in conversation up until that point. All the poor bloke had done wrong was walk down the wrong corridor and nearly found himself in a relegation battle at the DW Stadium. Harry has resigned as a manager now, possibly for good. This may well signal the end of D-Day completely. After all, without the Jim And Harry Show, what would be the point?
See you on the Sky Sports News Desk – Griff