I see Facebookers have been at it again this week. Clearly getting people to post their first ever profile picture, tell us their all-time favourite things beginning with the letter 'D' and confirming that they love their sons,  daughters, mums, aunties and hamsters to the moon and back isn't enough.
So this week, many of you have been nominated to list seven random facts that your friends, and consequently the rest of Facebook-land, don't already know about you. Really? I'm bored witless with most of the things I do know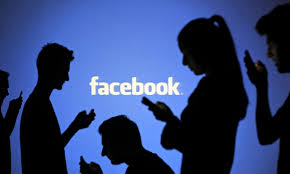 about you, let alone you burdening me with even more crap facts about you that I couldn't give a crap about. And when I say you, of course, I'm speaking generically. I don't actually mean you, personally.
Yet the people who participate seem to take it so very seriously.  Certainly the few I have seen in the course of my research have taken their list of seven things with a certain amount of gravitas. So, far be it from me to take the mickey out of them if they're enjoying themselves. In fact, as nothing else has grabbed my attention this week, I've decided to do one of my own. So, in a one-off 7-4-Friday feature, here are seven things (most of) you won't know about me.
1 – My baldness is due to a childhood accident – When I was around 5 years old, I fell off a neighbour's slide. The slide had been specially adapted for a physically challenged child and I thought it would allow me to defy gravity by letting go of the ropes. It didn't, and I fell off it and split open the top of my head. I needed a few stitches, but the major fallout (excuse the pun) was that my hair follicles were irreparably damaged, meaning that this "grass doesn't grow on a busy street" look was inevitable from a very early age.
2 – I once had a fight with a bull – I sliced a tee-shot into a farmer's field to the right of the 4th fairway at Great Lever and Farnworth golf club. What I didn't spot, as I clambered over the railings to retrieve it, was a huge black bull loitering at the top of the field. It chased me and, realising that I wasn't going to make it back to the sanctuary of the fairway, I stopped to confront it. As it continued to charge at me, I whacked it over the nose with my pitching wedge – the only think I managed to hit cleanly all day – then quickly dived back over the fence before it had time to react.
3 – I have nearly a million air miles – In a past working life, I 'commuted' to Marseille every week. When I wasn't travelling to Marseille, I was in some other far flung corner of the world, mainly staring at 40 foot containers all week. As such I have over 900,000 air miles with Air France/KLM. Unfortunately, all I can trade them in for are even more Air France/KLM flights, and even then I have to pay the extortionate fuel surcharges and airport taxes.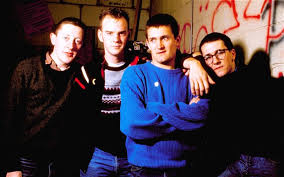 On paper, they are very valuable assets and could deliver great enjoyment. But so is the current Wigan Athletic squad.
4 – Rock stars have slept in my bed – When I was at uni (sorry, polytechnic – who am I kidding?) in Preston, The Housemartins gigged at the student union. After the gig, my housemates got talking to the band and, to cut along story short (that doesn't happen often, does it?) Norman Cook and Paul Heaton spent the night in our humble abode in Holmrook Road, Deepdale. One, or maybe both of them, slept in my bed that night. I can't be sure exactly which one as I wasn't actually present and missed all the fun, hob-nobbing and name-dropping. I had gone back to Wigan that night to watch Latics play. There is seemingly no end to the disappointments to which that football club is prepared to subject me.
5 – I picked the Wigan Athletic FA Cup final team – three days before that historic Cup Final victory in 2013, I called in at the DW stadium to see if I could get some minor footballing celebrities to endorse copies of my book, ARSED, which I was raffling off for charity. I had already got cup-winner Matt Jackson to write the foreword but really wanted the manager, Roberto Martinez, to sign some copies. Not only did he agree to do that, but he kept a Spanish TV crew waiting while he and I chewed the fat about football for ten minutes or so. He actually asked me to pick the team for the final. I modestly told him that I believed he was much better placed to do that job, but if he could see his way to giving Ben Watson maybe ten minutes off the bench towards the end, that would be great.
6 – I am good mates with Richard Branson – I met him in a Kensington hotel lift many years ago and helped him to find the location of a conference for which he was late. We struck up a bit of a rapport that day, exchanged email addresses and kept in touch. Up until recently, Richard and I still exchanged christmas cards. Some people routinely and cringingly follow and quote him on LinkedIn and Twitter but Rich and I are beyond that. Richard actually follows me on Twitter. I don't follow him though; he's a tad boring these days.
7 – I sometimes stretch the truth – "Really Griff, do you?!" Most stories I tell are true, or at least start out as true. I do have to hold up my hands and admit to the odd embellishment every now and then. My mother told me about 50,000 times that I shouldn't exaggerate but I never listened. All the stories above are true, however. To a point, that is. One of them, see if you can spot which, I can hand on heart say is 100% true in every detail.
See you in the confessional – Griff