I've been fortunate, over the years, to have jobs that have afforded me the opportunity to travel quite a bit. I've managed to visit places in India, China, most of Europe, Australia and USA without spending a penny of my own money. Not forgetting that I also spent a few years semi-resident in the year-round sunshine of the world's dog-shit capital, Marseille, in the South of France.
People always think that it's a glamourous life-style but anyone who does it on a regular basis will tell you that the reality is quite different. At the end of the day, it's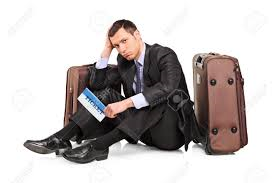 just work. OK, you might get a few new stamps in your passport but, more often than not, the only things you ever see in these places are the insides of the airport, taxis a different office and, worst of all, a boring hotel room.
The more you travel, especially if you aren't travelling for pleasure, the pickier you get about where you are expected to get your head down at night. You tend to get a bit snobby and needy and have a good old tut, moan and harrumph about things that really aren't that disastrous. I believe, in the modern vernacular, they are known as First World problems. Here are just a few that I whined to myself about during this week's brief stay in a Dublin hotel.
Breakfast – In an attempt to stay reasonably healthy, I stayed away from the cooked breakfast offering and contented myself with the continental, pastry, fruit and bowls of dust options. Imagine my horror on finding that the cornflakes were regular and not the crunchy nut variety? Harrumph factor – 5/10
Power – The power points in the room are all on the opposite walls to the bed. Even with a three-metre iPhone charging cable, this means I had to physically get out of bed to turn off my alarm if I want my phone charged overnight. Harrumph factor – 7/10
Drinks – Given the afore-mentioned health kick (see Breakfast) I was not really in the market for alcoholic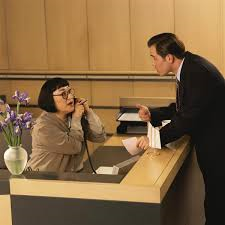 beverages this week, other than a few compulsory beers in the bar watching the football. I did notice, however, that the vending machine outside my room sold gin and tonic in a can. But a) it cost an extortionate €7 for a 250ml tin and b) it contained no ice in and lemon. Harrumph factor – 6/10
TV – The miniscule plasma (non-HD) TV in the room was fixed firmly to the wall. You could barely slip a credit card between it and the wall. Obviously, I had no reason to want to do that, but I did want to stick my hand in there to plug in the HDMI cable for my Amazon Fire and Apple TV box. Even with my skinny fingers it was a no-go. I resorted to watching an old Jeff Green DVD instead. Harrumph factor – 7/10
Wifi – Ah, hotel Wifi. Why is it always so absolutely shit and unreliable? You can just about get through the credits of a hooky episode of Banshee before the dreaded spinning cog of death appears. And in this particular hotel, whenever you leave the confines of your room, the Wifi disconnects and you have to fanny about in your settings to re-connect. Harrumph factor – 9/10
See you at the Customer Services desk – Griff