Last Saturday, for the second time around, Wigan Athletic made their debut in the Championship, the second tier of English football.  This bow was taken at Oakwell, the home of Barnsley FC, and was watched by over 2,500 Wiganers happy to watching proper football again and a handful complete idiots who thought it quite clever to throw flares into a crowd of their own supporters.
On the pitch, it was the chance for some of the new boys in the squad to show what they could do in a competitive match following some fairly tame pre-season fixtures. And they certainly grasped the opportunity with both hands.  Scott Carson in goal, though rarely tested, never put a foot wrong and the new centre-back pairing of James Perch and Leon Barnett looked as if they had played together for years. Barnett even managed to get on the score sheet, as did the new striker Grant Holt, as Wigan ran out easy 4-0 winners. In truth, you can do little more than score on your competitive debut if your aim is to endear yourself to your new club's faithful following.
As for Barnsley, they also had the opportunity to welcome their own star signing. Dale Jennings had joined in the summer from the mighty Bayern Munich but started the match on the bench. He entered the fray to rapturous applause from the home crowd on the hour mark but, six minutes later, he left the field again, having chopped James McArthur in two with his first notable involvement in the game and promptly received a red card for his trouble. 
 It's fair to say that young Jennings probably didn't enjoy his debut as much as either Holt or Barnett, or even Carson for that matter.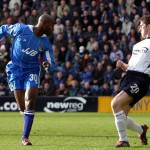 That said, I reckon that neither of those three enjoyed their Latics debut as much as Jason Roberts enjoyed his in 2004. I'm fairly certain that the Wigan fans enjoyed Roberts' debut more, too. He signed from West Brom on 13th January 2004 and made his first start away at Preston four days later. Not only did he help his new team to a fantastic 4-2 win at the home of one of its bitterest and oldest rivals, he opened the scoring with a cheeky back-heeled effort after just two minutes in front of the delirious, travelling hordes.  
Of course football, and other sports, is littered with debut game stories. Some of them are heroic like that of Jason Roberts whereas some, it has to be said, are more nightmare than fairytale. Here are a few. Well, five to be precise.
Dieter Muller –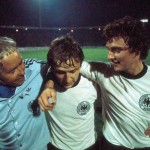 Given his name, it might not surprise you to learn that Dieter Muller is German. On the other hand, It might surprise you to learn that he made one of the most heroic international debuts for any international side ever. Well, it surprised me, at any rate – I had never even heard of him until researching this piece earlier in the week. In the semi-final of the 1976 European Championships West Germany trailed Yugoslavia by 2 goals to 1 with just eleven minutes to play. Muller was sent on to earn his first cap and equalised just three minutes later with his very first touch in international football. Six minutes later he gave the Germans the lead and then wrapped up the game, and his eleven-minute hat-trick, as the ninety minutes approached.  He went on to score in the final, too; not a bad record for his first 101 minutes of international football.
Lionel Messi – apparently, there was a time when the footballing gods didn't always smile on the poisoned Argentinian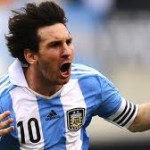 dwarf who is now widely regarded as the best footballer on the planet. For example, it is fair to say that his international bow in 2005 wasn't quite as spectacular or successful as that of the young Muller for West Germany forty years earlier. As an 18-year old, Messi made his first appearance for Argentina, coming on as a second half substitute in a friendly against Hungary. A few minutes in, he received the ball and started off on one of his trademark mazy dribbles toward goal. He had defender Vilmos Vanczak (no, me neither) for close company and within a very short space of time the Hungarian had hit the deck, rolling, clutching and screaming.  Despite being barely six stone wet through, Messi was adjudged to have decked his adversary with a flailing arm and was harshly red-carded. He returned to the team to play against Paraguay a few weeks later and said: "This is a re-debut. The first one was a bit short". Stop going on about being short, lad. Just deal with it.    
Wayne Rooney – by the time you read this, Rooney may well be preparing for yet another debut, this time in the blue of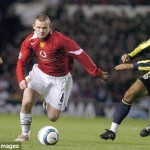 Chelsea, if all the recent paper talk is to be believed. However, his Manchester United debut back in September 2004 was quite a notable affair even by Rooney's headline-grabbing standards. He scored a hat-trick in the 6-2 demolition of Turkish side Fenerbahce at Old Trafford in addition to helping to create one of United's other goals. Not quite as memorable or dramatic was the fact that he also inadvertently set-up one of the away side's goals by conceding the corner that led to it. At 18 years and 255 days, he became the youngest player to score a Champions League or European Cup hat-trick. Not a bad way to mark your first appearance for arguably the biggest club in the world following a £25 million transfer. Nine years later, his new transplanted hair-do also made its debut at a Rihanna concert in Manchester. The boy certainly knows how to make a hair-raising entrance.
Jonathan Woodgate – to be brutally honest, these shores have not provided a really successful footballing export since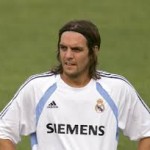 John Charles back in the 1960s. Lineker had a fair stab at it but, other than that, there hasn't been much to, quite literally, write home about. Without question, when Jonathan Woodgate signed for Real Madrid in 2004, no-one really believed that he was about to improve the record of British ex-pat footballers. In the event, he didn't even play at all in his first season due to injury. In fact, he was actually crocked when he signed for them – for a cool £13.4 million too, if you please. When he finally did play, it is fair to say that he didn't cover himself in glory. He scored an own goal and was later sent off. He wasn't the most popular player with the Madrid fans to start off with but that performance did him no favours whatsoever. To be fair, he improved a little over the next couple of seasons before returning to England, by which time readers of the website of Diario Marca, the leading sports daily in Spain, had voted him the worst signing of the 21st century.       
Ali Dia – in all my dozen or so years playing amateur league football in Wigan for Hindley Celtic, a standard of football that was lower than a snake's scrotum, I can only recall us picking players that at least one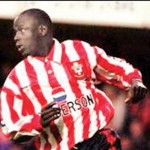 member of the squad either knew personally or had seen play on at least one occasion. However, back in 1996, such basic team selection criteria was clearly a little too strict for the Southampton football club and its manager at the time, Graeme Souness. A man claiming to be the former World Footballer of the Year, George Weah, phoned Souness and recommended he sign Weah's cousin, Ali Dia. Dia duly arrived for training, played in a 5-a-side game on the Friday and, despite many of his prospective team-mates considering him to be "not very good", earned a place on the bench for the following day's game against Leeds. He came on after 32 minutes for the injured legend, Matt Le Tissier, and was absolutely woeful. It was hard to believe he had ever played football before, let alone previously played in Ligue 1 in France for Paris St Germain, as "Weah" had claimed. He was substituted himself after 20 minutes. He turned up at training for Hindley Celtic at Leyland Park the following Thursday night but was told to sling his hook and try his luck down the road with Ince Central Reserves, a side even worse than ours.
That last sentence might not be one hundred per cent true.
See you on the ice – Griff