For a bloke who has taken paranoia to Olympic standard, the wall of apathetic silence that normally greets the issue of this weekly diatribe can be quite unnerving. To be fair to myself, however, the silence isn't total. On a positive note, a good number of people have remarked that they really look forward to reading 54F as they chow through their Friday breakfast.
On a less positive note, following my recent tongue-in-cheek Australia-based blog marking the start of the Ashes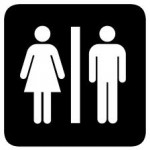 cricket series, one (ex-) reader labelled me a "f****** offensive racist and unsubscribed quicker than you could say "Strewth, you bloody great galah!" Generally speaking, it is probably fair to say that my biggest critics are women (who'd have thought?) with their main complaint being that they have little or no interest in my sporting blogs. That's perfectly understandable, I suppose, but so too is the fact that I have a male readership to consider and striking a balance can sometimes be difficult.
Anyhow, a quick glance at the weekend TV schedules indicates that we have recently seen the return to the UK screens of X-Factor, Strictly Come Dancing and the Great British Bake Off. I suspect, therefore, that this televisual pile of dross will be occupying the thoughts of my normal female audience rather than the subject matter of my blog and so I feel safe, nay justified, in turning my attention back to football for this week's offering.
Due to the fact that the national football team is crap and has not won anything for fast approaching fifty years now, we English are once again pointing the finger of blame at foreign players, or Carlos Kick-a-ball,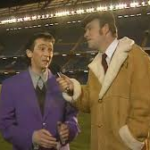 as one of our very own Lords of the Realm, Sir Alan Sugar, once shockingly labelled them. 
Whether you believe it to be true or not that the influx of foreign players has hampered the chances of our national side by stifling the development of young English players, there is no doubt that one or two of these interlopers have provided absolutely fantastic entertainment for us over the years. Think of Asprilla, Ginola, Schmeichel, Drogba, Torres (eh, Torres? Are you sure?)… not one of them make my top five, which happens to be as follows.
Eric Cantona –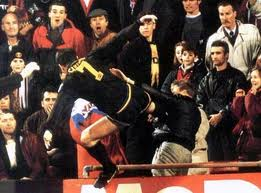 Aside from being a proper flair player, one of the rare few that could get away with playing with his shirt collar turned up, the man was pure theatre. I loved the way he pretended that he couldn't speak a word of English for the first few years of his time here just in order that he could avoid speaking to the press. On the pitch, my favourite Cantona moment was his winning goal against Liverpool in the 1996 FA Cup Final, partly because it was against Liverpool but mainly because it won me £25 in the Hindley Celtic cup final day sweep. Off the pitch, his best moment? Well, it just has to be the assault on that no-mark Palace fan. I don't think that the bloke in the flat cap just above Eric's shoulder has got over the shock of it all to this day.    
Cristiano Ronaldo – I would have loved to have left him out of this list because I really, really don't like the arrogant,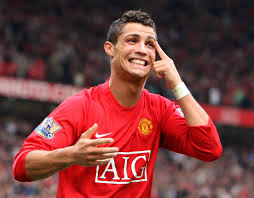 posturing prat. However, there is no denying the man's footballing talent and, if anything, he has gone from strength to strength since he left the Premier League for the paltry sum of 80 million quid. I actually preferred Ronaldo in his early days at United after he arrived from Sporting Lisbon. In those days he was all stepovers and spotty-faced, not quite the accomplished, all-conquering Adonis that he is today. Opposition defenders would simply kick lumps out of him and he would dive and sprawl all over the place, like a talented Ashley Young, and we would all laugh at him. These days, defenders still try to kick lumps out of him but can't catch him to do so and opposition fans don't have too much opportunity to laugh at him anymore.   
Dennis Bergkamp/Gianfranco Zola – getting to the business end of the top five now and I simply can't split these two in second and third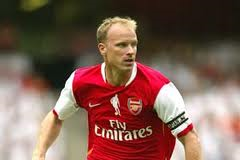 place. There was genuine shock when Bruce Rioch paid £7m to sign Bergkamp for Arsenal and there can be no argument about him being one of the best ever Premier League stars. I recall a hat-trick against Leicester in 1997 which, especially the third goal, was sublime. As for Zola, well, he was a good – at least, better – looking Peter Beardsley. And he definitely spoke better English than Beardsley. He seemed to be one of football's genuinely nice guys, someone for whom no-one had a bad word. In fact, he edges ahead of Bergkamp for that fact alone. That, and the fact that Bergkamp looks too much like Sting for my taste.  
Thierry Henry – as Wigan fans, we never thought we would ever get to play against Premier League teams ,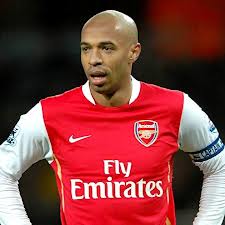 as our only real opportunity to do so was the in the FA Cup and we were usually already out of the competition by the time they joined in – a bit like Preston are, these days. As it happened, we had eight seasons of watching some of the best players in the world ply their trade in our little stadium. Of all the visiting Premier League players I saw play there, and I saw every single one of them, one man stood head and shoulders above the rest. Supremely talented, supremely confident, supremely arrogant, unerringly French, Thierry Henry was, in my opinion, the best foreign player ever to play in the Premier League by some distance.       
Jordi Gomez – yes, those of you who have been paying attention, we still have one of the 5-4s left. I am not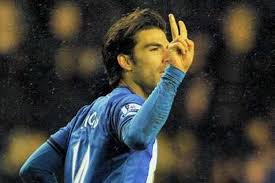 suggesting for one minute that Jordi is one of the best foreign players to have played in the Premier League. However, if there was a list of players persecuted by his own fans then Senor Gomez would have to be a leading contender. He's a player after my own heart. I don't think I have ever seen him get his socks dirty in four and a bit seasons. And why should he? That's for other, less talented players to do. "Water carriers", as M. Cantona called them. Jordi is an artist. If he is running towards the Wigan fans in that photograph on the right, I would seriously suggest that he turns those fingers the other way round. "They've given you untold stick son, why not give 'em some back?!" That said, he isn't quite as good as Thierry Henry.
See you on the ice  – Griff