After getting on for seventeen months of 5-4-Friday, I have been quite impressed with my ability to think up a vaguely topical theme each week. It has sometimes been a struggle to dream up an idea and I have been grateful to friends and/or readers for suggesting a subject from time to time.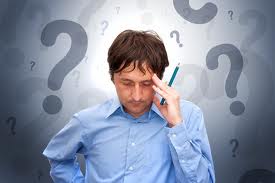 It is also true to say that work and domestic arrangements can threaten to throw a spanner in to the creative works, though happily, it hasn't really happened so far. Until this week, that is.
A very hectic week at work – a welcome, yet ominous, shape of things to come, I suspect – has put me on the back foot, blog-wise. Fortunately, I have a small back-up of reserve topics that I keep for a rainy day, or for when I have neither the time nor the inspiration to dream up something more original. Or, dare I say it, interesting. So, although I haven't stooped quite so low to as to bore you with my 5 favourite colours or my 5 favourite boxer shorts, I am going to dip into the potentially dull world of my TV watching preferences – my 5 favourite TV series.
Now, a quick trawl through my weekend Facebook feed points to the fact that this can be a very subjective and emotive topic; one man's Neighbours is another man's Home and Away, for example. So, here are my very broad, and not up for discussion, rules for gaining entry into my top 5 TV series list:
No sit-coms
No "traditional" soaps, ie Corrie or Eastenders – as if they'd get in anyway!
No sports
No game shows
A series that I have watched over and over again
So, basically, we are talking drama series here. There have been many series that I have watched and thoroughly enjoyed but once they have been seen, that's it. For example, I enjoyed Lost, Desperate Housewives, Prison Break, The Good Wife and House, but I have never really felt the urge to start watching them again from the beginning. Others, however, I have seen over and over again, getting to the end of the end series and then starting all over again, either on Catch-up or DVD.
As usual with these lists, although there may be one or two that might make it into your own personal lists, I am prepared to bet that no-one agrees with all five.  Here we go, pass me the remote please?
Howards' Way – Boat fun on the South Coast from the late 80s and early 90s. I couldn't get enough of it and I don't think it was just the mother and daughter thing with Jan Harvey and Tracey Childs. Yes, to answer your questions, I am quite embarrassed that I have included this.
The West Wing – I got the first two seasons on DVD as a Christmas present one year and never looked back. I think I have seen all seven seasons from start to finish four times now.
The Wire – I have also seen The Wire from start to finish three times. Partly because I loved it, and partly to see if it was any easier to understand the Baltimore brogue the second time around.
Studio 60 On The Sunset Strip – Sadly, there was only ever one season made of this, but if you like the writing and the cast of The West Wing, this is for you. Bit of pointless and boring trivia – Robbie Williams's wife is in it.
Sopranos – Just brilliant! Thanks to Sky Atlantic, who showed all six seasons at a rate of one episode per week and then started again when they got to the end, part of my regular Friday evening viewing has been pretty much set for the last couple of years.
A special mention must go to three other series that have officially fallen foul of my own rules, namely Suits, Mad Men and Breaking Bad. I am absolutely hooked on both but, as I have yet to get to the end of the final series of both, they can't be included.
See you on the couch – Griff