So, last week we looked at players who left Wigan Athletic supposedly to move on to bigger and better things. Leaving Wigan didn't work out too well for the ones we saw last week but there have been one or two success stories.
Throughout the eighties, there was a veritable conveyer belt of players leaving Springfield Park to join higher ranked clubs. Many of them enjoyed success and had prolonged careers in the upper echelons of the English game without becoming what you might call household names. But, fair play to the likes of David Lowe, Joe Parkinson, Peter Atherton, Steve Walsh, Warren Aspinall, Mike Newell, Paul Jewell… all players who had more than decent careers after they left Latics.
However, as successful as they undoubtedly were, I believe that these five eclipsed them all.
Joe Hinnigan – Not sure that Joe really went on to have a particularly stellar career but he certainly deserves a mention for probably being the first member of the Latics team that joined the league in 1978 to make a move to a genuinely big club. Joe did the first couple of seasons in the old fourth division with Wigan before earning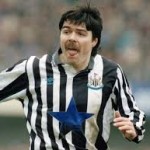 himself a big-money £130,000 move to Sunderland in 1980. Along with Peter Houghton and the much-maligned Jeff Wright, Joe was one of my favourite players from that historic team.
Micky Quinn – I suspect that not many of the idiots who call in to Talksport on a regular basis know that regular presenter Micky Quinn started his professional career at Springfield Park. He obviously went onto much bigger and better things both on and off the pitch. He scored goals regularly in the top division with both Newcastle and Coventry before going onto have a successful career as a horse racing trainer and then working in the media.
Lee McCulloch – One of the massive heroes of the Latics team that gained an historic promotion into the Premier League in 2005, Big Lee stuck around for a few seasons before going on to achieve his boyhood dream of signing for Glasgow Rangers and eventually becoming their captain. Always a popular player at the JJB Stadium, I recall him bursting out laughing when he was described at his Latics unveiling as a twenty-goal a season striker. "I think you've got the wrong bloke", he protested. Still, he didn't do too badly for us.
Antonio Valencia – Not many ex-Wigan players can claim to have played in a Champions League final. In fact, without doing any research at all, I suspect you can count them on the hooks of one of Abu Hamza's hands. Valencia moved to United from Wigan for around £16 million and in his first season was voted by his fellow professionals in to the PFA Team of The Year. Having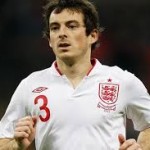 been transformed into a hybrid right back/right wing back, he still features prominently in today's United team. Not that that is anything to write home about, of course.
Leighton Baines – Baines hasn't yet gone on to achieve the material success that Valencia has, but I suspect most Wigan fans would pick him out as the one ex-player of whom they are most proud. As Harry Redknapp would probably say, "the boy ain't give anybody a moment's bovva". He is a model pro and has become a fixture in the England team. In fact, if it wasn't for the fact that Ashley Cole was around at the same time, would probably be approaching a hundred caps by now.
See you in the Latics Hall of Fame – Griff