Day 8 in the Big Dry House and Chris is in the Diary Room! 
Things I have learned/confirmed in the first week of staying dry and dieting.
1)  Trying to match the Thursday Night Football lads' three pints of lager with three pints of orange cordial in even time is not a good idea. On the plus side, it does mean that you can produce enough wind to generate the entire power requirements of a small island. This is not necessarily a good thing.
2)  Watching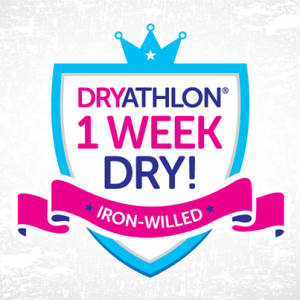 Wigan Athletic sober is extremely tough. Fortunately, they served up a six-goal thriller at the weekend. The usual 0-0 bore draw would have proved to be a severe test of my sobriety.
3)  The lads that I go to watch football with don't half talk some shite. It has dawned on me, however, that I am no doubt just as annoying under normal, non-sober, circumstances. I hereby apologise to anyone who goes to watch Wigan Athletic sober and has the misfortune to sit near us. That said, referring to point 2 above, you seriously need your head testing, so you probably deserve all you get.
4)  Being sober makes no difference to my ability to remember to turn the tele off Standby before I got to bed.
5)  In the first week, I have lost 2lbs (1kg) in weight. At this rate I will be extremely close to my target weight loss of 10lbs by the end of January. But I am not holding my breath.
6)  My mother-in-law, amongst others, thinks I have no will-power. She is withholding her sponsorship until 1st February just in case I topple off the waggon.  That's fair enough. But you will have to pay up! 
See you on the ice – Griff

Cheers, Griff