As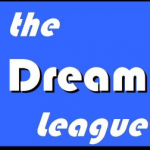 the 2014 Dream League gets underway, here is an analysis of the chances of each of the 16 participating managers. Manager's prospects for the new season are subject to a weighted analysis based on the current and past season scoring exploits of the players bought at auction, the calibre of their defensive unit, their remaining finances and last season's final league position. Managers are ranked in comparison with each other. It doesn't purport to be the most scientific analysis ever produced, but it might give some pointers as to how the season may pan out.
The analysis will be delivered in four separate issues over the next few days as we build up to the first set of qualifying fixtures tomorrow…      
Part 4:  Title Contenders
Manager:

Antony Robinson (Euxton South End)

2013 Finish:

7

th

2014 Prediction:

4

th
Spent:

£30.3m

Money left:

£4.7m

Honours:

League – none, Cup – none

Most expensive player:

Daniel Sturridge, Liverpool (£12.0m)

2014 Gls

2013 Gls

Defence

Funds

2013 End

13th

5th

5th

8th

7th
Antony, or Big Lad, will be as surprised as anyone I would think to be up in the nose-bleed territory of a predicted top four finish. Being a Preston fan, football clearly isn't his strong point, but our, admittedly questionable, statistical analysis does point to him being in with a decent shout this year. There is a distinct Man United feel about his team with three Rags' defenders in the squad. Over £23m of his auction night spend went on just three players – Sturridge, Podolski and Fellaini – and if those three perform to their undoubted potential then AR will likely be there or thereabouts when the pots are dished out. This being Dream League though, they are more likely to let him down badly.
Manager:

John Murphy (Jean Pierre's Tap Ins)

2013 Finish:

5

th

2014 Prediction:

3

rd

Spent:

£29.3m

Money left:

£1.1m

Honours:

League – none, Cup – none

Most expensive player:

Troy Deeney, Watford (£10.0m)

2014 Gls

2013 Gls

Defence

Funds

2013 End

3rd

10th

8th

15th

5th
Murph is the quiet man of the Dream League. He turns up at the auction and quietly goes about his business before disappearing into the ether until the following September. If he could get away with bidding at the auction without speaking I'm sure he would. His defence this year has very North West Premier League feel to it (Liverpool, Everton and Man City) while his marquee strikers – Troy Deeney (£10m) and Leonardo Ulloa (£7.9m) – will most probably figure amongst the Championships leading strikers. Throw in a couple of unknowns to Dream League like Johnny Russell, Willian and Coutinho, and he may well be looking at prizes come the end of the season. Can't wait for the speech.    
Manager:

Rob Emmison (Merson's Crack Pipe All Stars)

2013 Finish:

13

th

 

2014 Prediction:

2

nd

Spent:

£31.1m

Money left:

£3.9m

Honours:

League – none , Cup – none

Most expensive player:

Roberto Soldado, Tottenham (£11.5m)

2014 Gls

2013 Gls

Defence

Funds

2013 End

8th

1st

7th

12th

13th
Rob has been in Dream League for the last five years or so without troubling the engraver that much. However, could 2014 be the season when all that changes? A high calibre defence including Chelsea and Tottenham players has been combined with a smattering of potential new stars embarking on their debut seasons in Dream League – Soldado, Altidore, Giaccherini and Duelofeu all line up for Rob's team and they will be joined by some other good performers from last season, notably Loic Remy and Ricky Lambert. On paper, he has an excellent chance of doing well but, as we all know, Dream League isn't played on pa… Oh, hang on!
Manager:

Mo Sudell (Locomotive Leighpzig)

2013 Finish:

8

th

2014 Prediction:

1

st
Spent:

£30.6m

Money left:

£4.4m

Honours:

League – 2012, Cup – none

Most expensive player:

James Vaughan, Huddersfield (£7.2m)

2014 Gls

2013 Gls

Defence

Funds

2013 End

1st

7th

J1st

10th

8th
And so, by process of elimination, we come to Cystic Peg's forecast Dream League champion for 2014 and it is Mo Sudell. Really? Mo? Well, in the stats, he ranked highest in goals scored so far this season and in defensive strength. A quick scan through his squad seems to back this up as it does look to be a fairly strong one. For example, £7m for a midfield trio of Yaya Toure, Jonathan de Guzman and Derby's Jamie Ward seems money well spent. Up front, James Vaughan has the potential to be the bargain of the auction at a relatively cheap £7.2m and if Andy Johnson (QPR) and Darren Bent (Fulham) stay fit then a second Dream League title may well be on its way to leafy Leigh.
So, is Mo really the man to beat? Is it all over before it has even started? I very much doubt it.
Let battle commence!